Read Time:
4 Minute, 8 Second
A short update on Action Coalitions by the Civil Society Advisory Group for the Generation Equality Forums: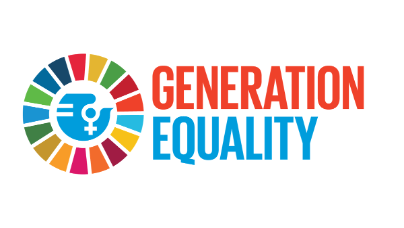 Dear Feminists,
As you know, for the past few months the Core Group of the Generation Equality Forum has been engaged in a multi-step process to select the leaders of the Action Coalitions. 
Over 1,300 applications were received from civil society organizations to lead the Action Coalitions. Many – but not all – leaders for the Action Coalitions have been found. Some dialogue with the selected leads began the week of June 8 so that work may begin on important issues related to governance, blueprints, and consultations. 
Since not all decisions have been made, it has not been possible to inform those who applied but were not selected as leads. As the Civil Society Advisory Group, we have advocated for diversity and regional balance within and between Action Coalitions. We hope and expect that a public announcement about the selected leaders will be made in the coming weeks. 
As the leaders begin their work, we expect that there will be public consultation opportunities to guide the drafting of the Action Coalitions' blueprints though we do not have concrete information about the timing of these consultations yet. 
We recognize how important it is that the leaders hear from civil society groups in all their diversity. We know that many movements and organizations are drafting or have drafted key principles, priorities, or recommendations for either specific Action Coalitions or cross-cutting ones for all of the Action Coalitions. 
In order to ensure that these priorities reach the leaders directly and as soon as possible, please share them with us by sending them to Rachel Jacobson at jacobson.rachel.m@gmail.com. We will ensure that these documents reach all of the relevant Action Coalition leaders. 
In the meantime, work continues on issues related to the governance of the Action Coalitions, including the process for membership of the Action Coalitions. There is also progress addressing youth women, peace, and security and humanitarian action. As soon as we have more information about these important issues, we will share it with you all. 
In solidarity, 
Civil Society Advisory Group
________________________________
On 11 June 20202, from 09.00 AM till 11.00 AM (EST) the first Town hall meeting with selected leaders for Action Coalitions has taken place. 
Xenia Kellner, also representing YFE in the Civil Society Advisory Group, was ask to address the closing remarks. Here is an excerpt:
I want to thank everyone for showing up and wanting and choosing to be leaders for a new and progressive agenda towards gender equality and intersectional justice. In times where we are constantly on the defense in multilateral spaces, it is so crucial to create new spaces for setting progressive agendas. And I'm so grateful that so many leaders are standing up and are coming together to make this possible
There are many things that I'm excited about when thinking of the Action Coalitions. The focus on inclusion, the focus on accelerating implementation by creating new models of working and cooperating, bringing the local level to the international level and not just the other way around.
And of course, I'm particularly excited about the focus of youth and youth leadership and proud and happy that we achieved to have youth leaders in each Action Coalition leadership structure. Youth will play an essential role in the success of the ACS and for shaping the ACs. This is an important step to more meaningful youth engagement, including us in decision making and giving us the power to truly shape this process. A step from "for to "by" And I want to thank everyone who supported this and made it possible.
I'm excited that we head into this work with many different stakeholders being part of the process. My biggest hope for this work is, that we don't see each other on opposite sides, but maybe as part of the same feminist movement. Just because we work in different sectors doesn't mean our "stakes" need to be different. Maybe our common "stake" is achieving Gender Equality by 2030. When we talk about the feminist movement, we often think of CSOs, but what if the feminist movement now exists throughout all sectors: governments, international organizations, private sector, academia, media, etc, that come together to create a feminist future with intersectional justice.
And to finish I want to highlight something that came out of the Paris Design Sprint: HOW we do our work in the Action Coalitions is as important as WHAT we do. Personal transformation of selected leaders, relational transformation between stakeholders – shifting our perspective from ego to eco-system awareness, awareness that we are all part of the same system and only if we work together, we can change it and we can make it better.