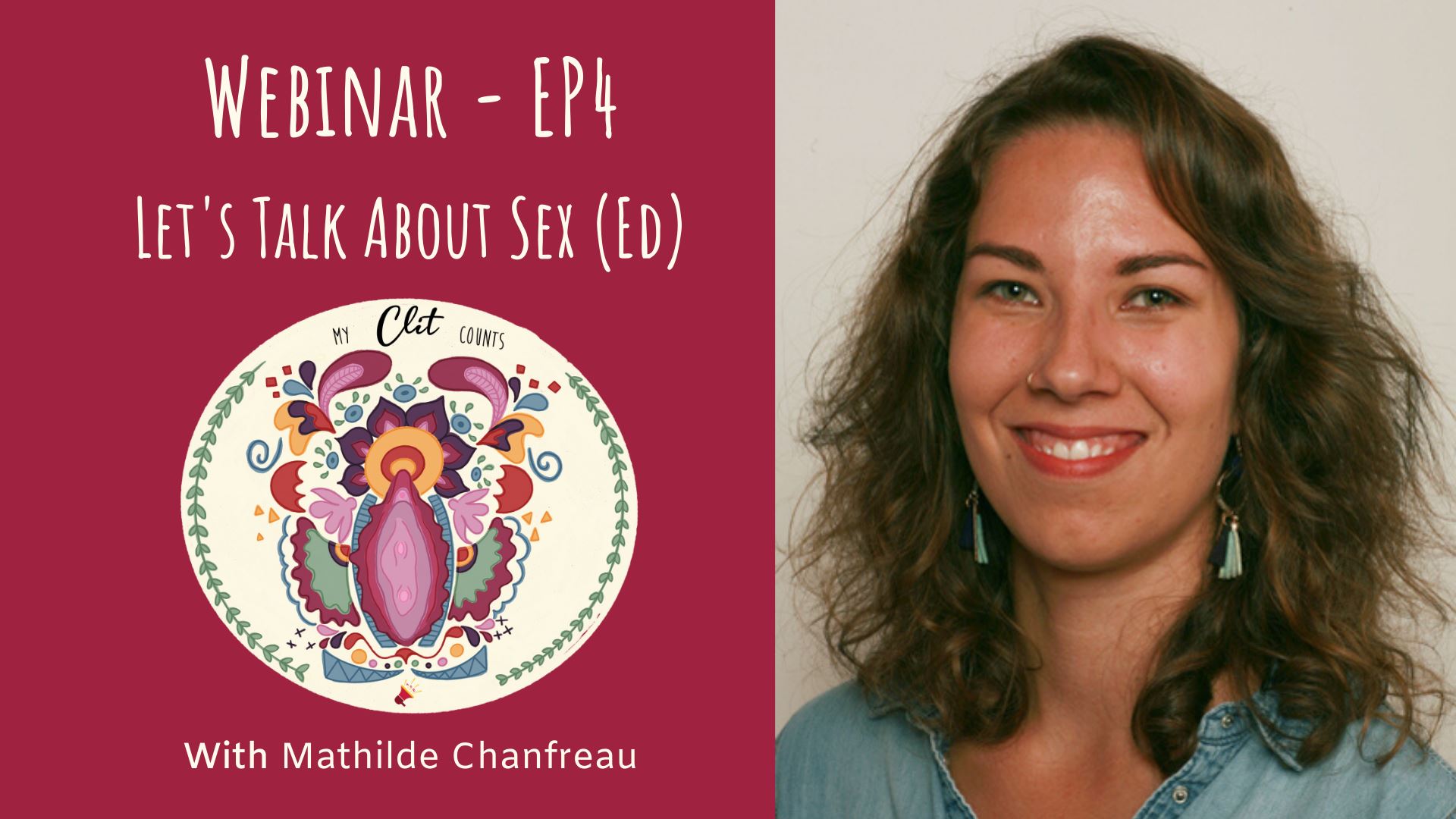 As part of the #MyClitCounts campaign, Young Feminist Europe launched its first webinar series where young feminist researchers and experts will present and host discussions on women*s sexual pleasure, gynecological health and reproductive rights.
Episode 4 of the #MyClitCounts series will be led by Mathilde Chanfreau who will share knowledge and experiences on sexuality education.
"Sexuality education or better known as 'sex ed' will be an experience where many people will have a personal story. Stories about that embarassing discussion with their parents, the 'sex talk', or when their biology teacher awkwardly put a condom on a banana, or the absence of sex education. Perhaps during lockdown, you've binged on the Netflix series 'Sex Education' and are curious to learn more on the topic.
These last number of years, we've witnessed a series of backlashes from political and religious movements against sexuality education in Poland, Lithuania, France and so forth. More than ever, comprehensive sexuality education is an essential part of development for young people as they make the transition from childhood to adulthood. We all need reliable evidence based information on health, sexuality and relationships to live safe, fulfilling and healthy lives."
This webinar is a space for personal and professional exchange on comprehensive sexuality education, emphasizing on co-learning and sharing ideas for best practices.
---
**PRACTICAL INFO & POINTS TO NOTE**
WHEN: Monday 4 May
TIME: 7PM (Brussels Time)
REGISTRATION: Via

Eventbrite

NOTE: All self-identifying women are welcome to join
---