Read Time:
2 Minute, 19 Second
Wednesday 25 November 2020 is the International Day for the Elimination of Violence against Women and marks day one of the 16 Days of Activism.
In this tumultuous year, rocked by the COVID-19 crisis and the consequent shadow pandemic of domestic violence, we are witnessing some governments taking advantage of the state of emergency to restrict women's access to abortion, push anti-LGBTI+ rhetoric and even seek to withdraw from the Council of Europe Convention on combating violence against women and domestic violence (Istanbul Convention).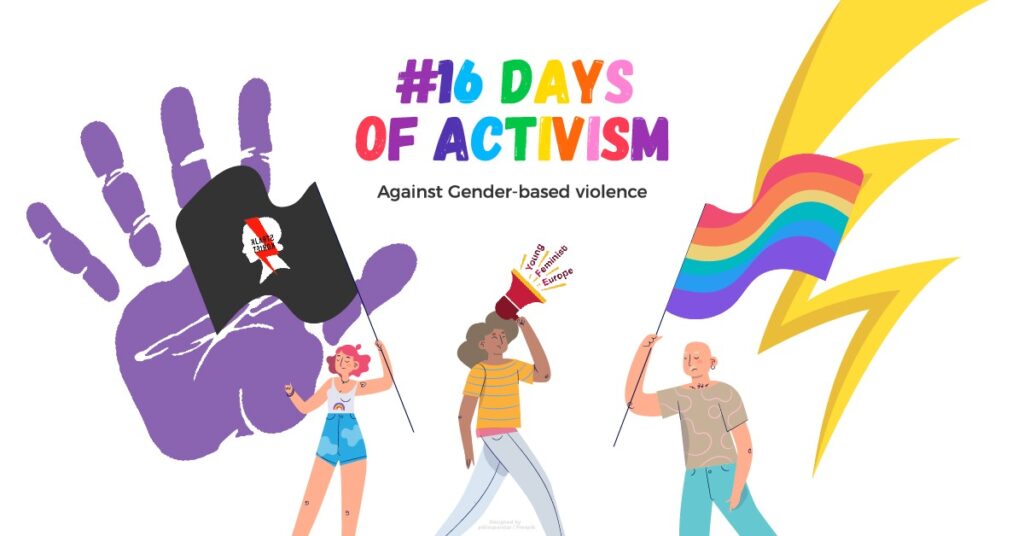 In light of the current attack on women's rights in Poland, international support to Polish activists is essential.
Make sure to register to receive your Zoom connection details: https://forms.gle/XWBPk8wDy6VcGf2R7
In these 2 online events, we will create posters to #EndGBV and we will listen to the stories of young activists fighting for their rights in the face of government efforts to roll-back sexual and reproductive health rights (SRHR) and women's bodily autonomy – particularly in Poland.
Poster making session: 08:30am (CET) 
The energising poster-making session is an opportunity to come together and unleash all your creativity and inspiration to create posters in support of the elimination of violence against women. Join us at 8:30 am to start the day off strong and with feminist energy, then you'll have an image to use as your avatar during the whole day!

"Hour of Power" Rally: 19:00pm (CET) 
The online rally will be the occasion to denounce state violence against women, give visibility to the feminist activism in Poland and across Europe and take action in solidarity with Polish women! 
Special guests include:
Dr. Sylwia Spurek, Vice-Chair of the FEMM Committee, human rights defender;
Olga Frańczak, researcher and activist;
Magdalena Kula, Policy Officer, Political Adviser, journalist and activist of Elles sans Frontières – Kongres Kobiet w Brukseli;
Gosia Wochowska, activist at Gals4Gals Lodz, together with other activists from Poland;
JoBee Project, founder of Black Brussels Balloons.

Tag and share your contribution with us:
Discover the new Facebook frame created by YFE for the #16DaysOfActivism. Tag @youngfeministeurope in pictures expressing solidarity with our Polish sisters, and we will share your pictures on our page.  
Write for YFE!

Support the fight to end violence against women with an article on legislation and womens* rights to safety or by sharing your personal story in a blog. We want to hear what you have to say!
Send your pitches to editorial@youngfeminist.eu
*All self-identifying women and gender non-conforming people are welcome to write for YFE
Please note that Young Feminist Europe is a volunteer-led platform that operates on a non-profit basis, and unfortunately, we cannot pay for contributions. More information can be found here.