Read Time:
6 Minute, 6 Second
Most of us started the year full of optimism, on a high from the energy and gains we've made as a movement in the past few years. Feminism was – and still is – having more than a moment, and we're keen to take on and own the next decade….but to say that 2020 has been a let down, would be an understatement. 
Feelings of exhaustion and despair are easy to succumb to, and there are many reasons to feel disheartened from what has come to pass this year. 
The Covid-19 pandemic not only caused the death of nearly a million people, but it highlighted that we truly live in a crisis of care – that profit is more important than health. I had the coronavirus earlier this year and while in my recovery phase, I watched the news where Black Lives Matter protests were sweeping across America and beyond. The catalyst being the tragic killing of George Floyd, another young black man falling victim to the impunitive system that enables police brutality.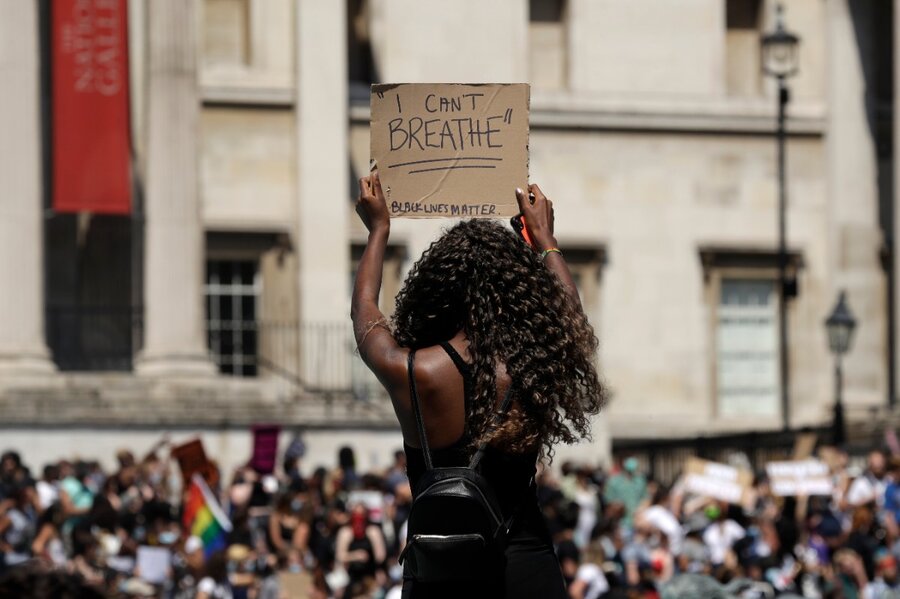 Meanwhile, women globally were being failed with the lack of provisions to support survivors of domestic violence which increased dramatically over lockdown, while many others were being failed by the lack of provisions for reproductive healthcare – with even some attempts from social conservatives to manipulate the pandemic to assert their regressive agenda on women's bodies. 
Then there is the far right and the rise of the anti-mask movement. I normally advocate that feminists and progressives alike ignore them in order to starve them of oxygen, as mainstream media unethically already gives them enough of a platform. However, the lack of humanity even during a global pandemic and the everyday visceral hate that is on display on social media as well as in public, is increasingly difficult to ignore. 
Congresswoman Alexandria Ocasio-Cortez is right in that we need to put on our Notorious RBG crowns and be strategic in the next coming months, because the alternative route is so much worse. 
This lack of humanity is further compounded when taking stock at how we treat our environment. While wildfires in Australia and California scorched the earth in 2020, major corporations continue to pollute and exploit our natural resources. Political leaders also continue to turn a blind eye to this while heaping the responsibility for climate breakdown on the poorest in our society. 
Amid all this though, there is hope. 
The ripples of Black Lives Matter are even being felt here in the EU bubble of Brussels, where conversations surrounding race and justice are happening for the very first time at the highest levels of bureaucracy. Conversations around Europe's history of colonialism are also taking place around the kitchen tables of ordinary people, many wanting to learn and do better on how to be anti-racist. 
The pandemic also brought out the softer side of us too. Although lockdown was hard for many, I believe that each of us took part in the biggest act of global solidarity we've ever seen. By maintaining social distancing and wearing face masks, we are saying to each other that as a community, we care enough about the health and wellbeing of those around us. The pandemic also showed that if given the space, nature can restore itself – we just need to change the systems in which we live so that it has a lasting chance to do so. 
Feminists across Europe also got creative protesting against state actions to undermine abortion rights, LGBTI+ activists in Poland stood their ground against exclusion zones, and campaigners are also fighting for a gender responsive EU Recovery Fund to help mitigate the effects of the pandemic on women. We're also seeing women in Belarus lead an uprising against one of the last dictatorships in Europe, and that even though 250 of them are reportedly detained, their disarming smiles while being arrested signal a hope for a democratic future within reach.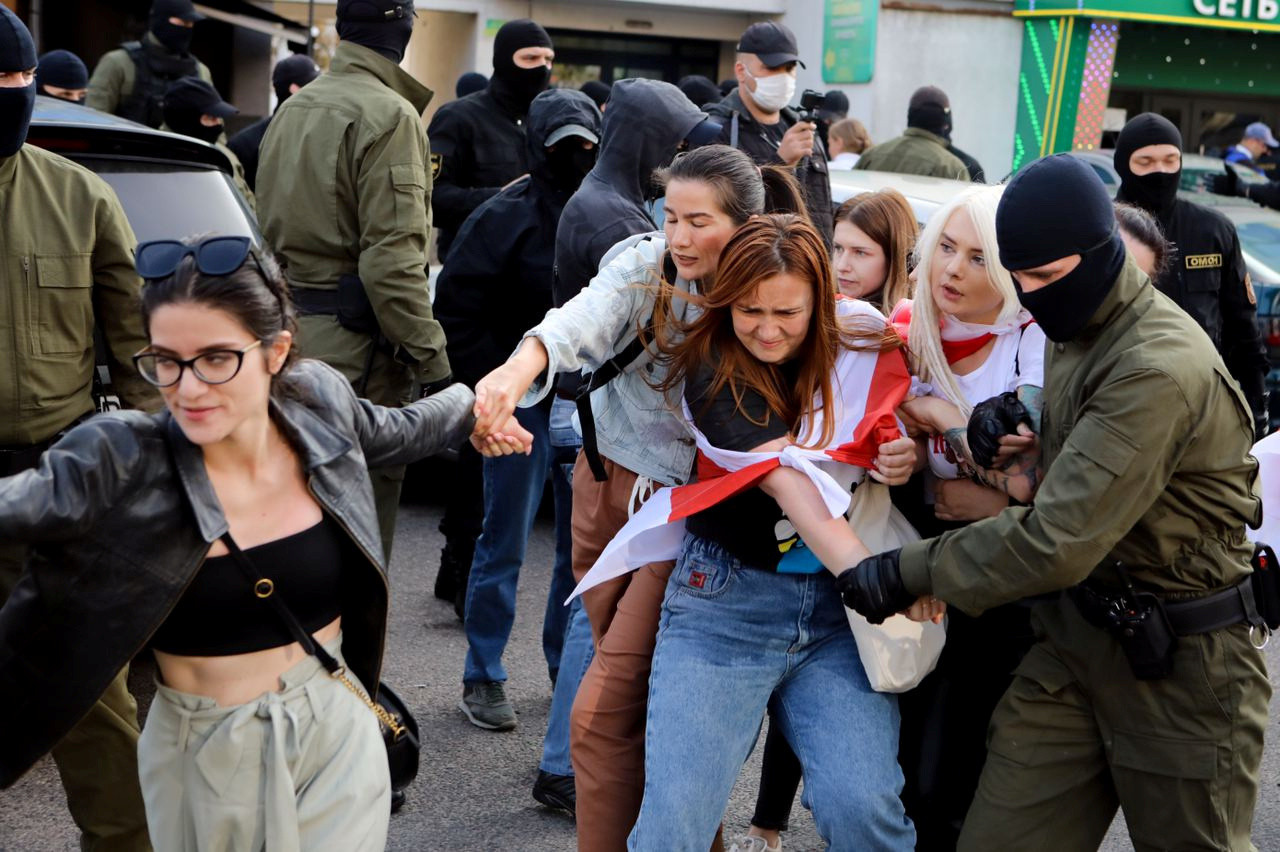 As I write this letter, my heart is sore from the great loss of Supreme Court Justice Ruth Bader-Ginsburg. Many of us within the feminist movement will be mourning her death, and I personally always admired her ability to convey a message with such calm and deliberation. Many of us are feeling scared about the potential threat that the open vacancy poses in terms of undermining human rights and the years of progress made for equality, and sadly but also predictably, moves within the US Senate are already being made towards this with the nomination of the so-called "conservative feminist" Amy Coney Barrett.
Joe Biden is far removed from the US presidential candidate that many of us would have hoped for because he is neoliberalism personified – an ideology and system that is just as much responsible for creating the mess that we are in today. Even though many of us want transformative system change, an aspiration that he inherently cannot fulfill; however, Congresswoman Alexandria Ocasio-Cortez is right in that we need to put on our Notorious RBG crowns and be strategic in the next coming months, because the alternative option is so much worse. 
We need feminist leadership that is willing to take risks to lay the foundations so that we can ultimately enact a transformative agenda for the betterment of all. 
The feminist movement is already under resourced and thinly spread out. We do not have the capacity to fight all sides at once and oppositional forces know this. They also know that our in-fighting keeps us weak and disjointed from being at our most effective. We need to set aside our differences and unite with all progressive movements to support each other for the bigger picture. 
What we need now is feminist leadership where we can identify all injustices and oppressions with a holistic, intersectional and inclusive lens. We need to focus on both the micro level where individual experiences are accounted for, as well as right up to the macro-level to call out structural injustices. We need feminist leadership that strives to keep gender, race, ethnicity, social class, ability, sexuality…at the forefront, all while leading from behind by amplifying the voices of the most marginalised. We need feminist leadership that is willing to take risks to lay the foundations, so that ultimately we can enact a transformative agenda for the betterment of all. 
I began writing this letter mainly to make myself feel better because I know 2020 has been shit, but I needed to also remind myself that it isn't over yet. We have it within ourselves to not only counter the opposition but to also be proactive in furthering our fight for justice. Our survival now depends on us being better for each other. A lot can happen between now and December, so let's make it count and set ourselves up for a stronger 2021.