Read Time:
6 Minute, 21 Second
Gender equality is under the spotlight amidst growing concerns triggered by the Covid-19 crisis, yet there are many women whose stories struggle to be heard –i.e. notably those of rural women, in the shadow of our economic "growth policies".
In November 2020, a joint statement signed by more than 300 civil society organizations called on public development banks to devote their considerable financial resources and influence to building a just, equitable and inclusive future for all. This civil society initiative was part of a wider movement calling for a shift away from the dominant economic paradigm of "growth at all costs".
The question of gender in our policy processes is absolutely essential, as one thing is certain: sustainability cannot be achieved without women.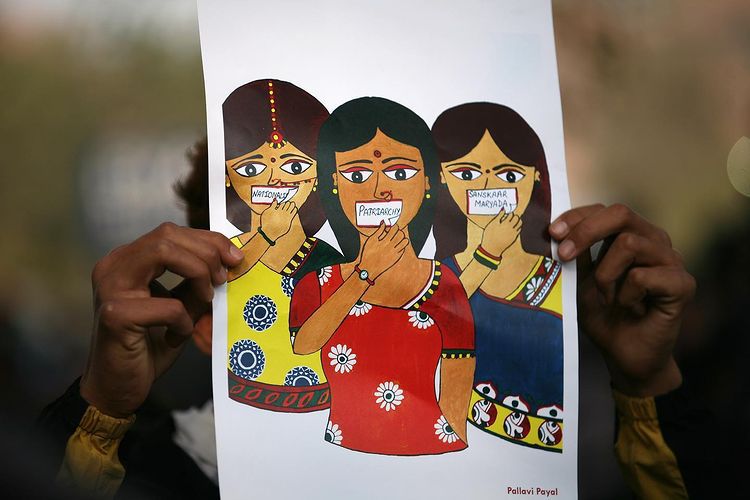 They cultivate the land but do not own it.
In India, since November 2020, farmers have been demonstrating against laws that benefit corporate power, instead of giving more space to those who feed the nation under the region's scorching sun and heavy rains. If these demonstrations highlight the struggle against the deep-rooted capitalism in these societies, they resonate doubly for women, because they are victims of discrimination at the crossroads of gender and social status.
About 75 percent of rural women in India work full-time as farmers, according to Oxfam. Yet farming is widely seen as a man's occupation and just 13 percent of women own the land they till.
Power and privilege exist in multiple layers and therefore so does oppression and inequality.
"The labour of women farmers may not be visible in our fields but we're visible in the protests," says activist Harinder Bindu, who represents about 30,000 women in a major farmers' union. "It is great that so many women have come to join the protests, it is a sign of changing times."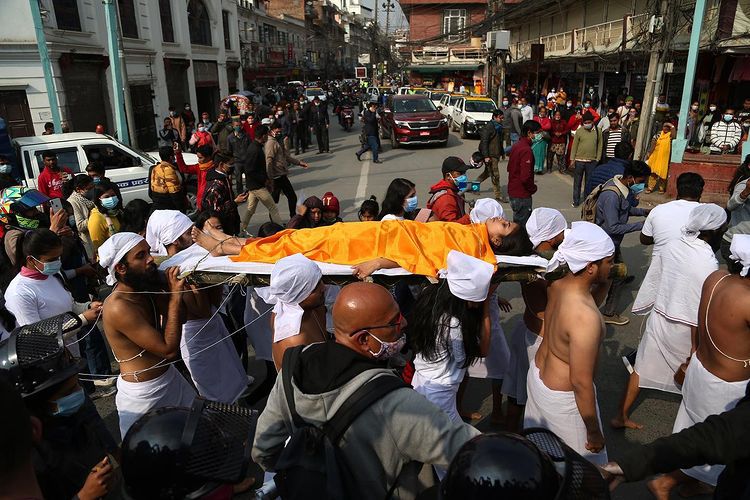 At the intersection of gender and social class.
But this is only the tip of the iceberg. These demonstrations and demands reflect a society with patriarchal structures, where land, women and poverty respond to a system that we must learn to read through the prism of intersectionality.
Notion proposed by Kimberlé Crenshaw in 1989, "intersectionality is an important lens through which we can understand the layered impact of inequality and unjust systems and structures, ensuring that fights for justice continue to centre the most affected and most vulnerable members of our communities," says Tina Ajuonuma from The Racial Equity Index.
"Power and privilege exist in multiple layers and therefore so does oppression and inequality. This is particularly true when we are exploring the modern-day manifestations of historical imperialist and colonialist ideologies and practices. Any attempt to fight against oppression and inequality demands that we consider ALL these layers.".
Starting from this idea, it is possible to see how each system of oppression is linked to others.
"In rural areas where cast, class and gender impact each other, we see that women have difficulties accessing water, because of climate change and water resources drying up," explains Jesselina Rana, founder of the Nepali Feminist digital platform and Pad2Go, a social enterprise promoting menstrual hygiene. "The more time young women and girls spend gathering water, the less chances they have to educate themselves and engage in other social activities."
The South Asian women who are today storming the sidewalks of their cities demanding the fulfilment of their rights – carry with them the same stigmas as others before them and probably others after them, unless society becomes aware of the urgent need for change.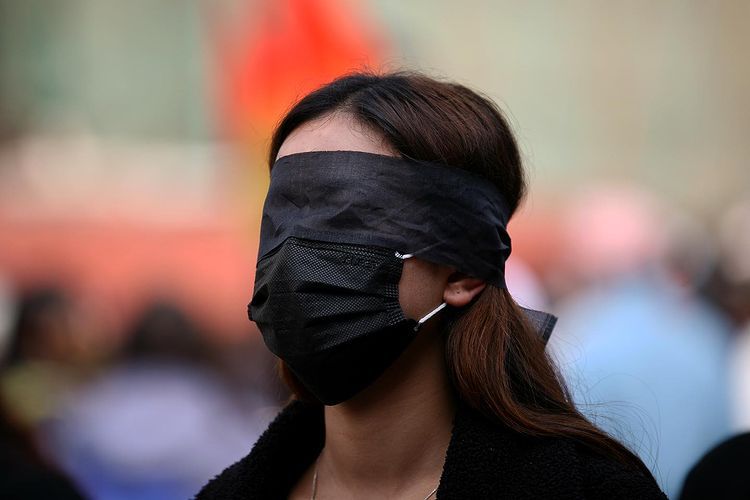 Eco-feminism and Public Policies
It has become urgent to act: "Either we will have a future where women will lead the way to make peace with the Earth, or we will have no human future at all" claims Vandana Shiva, representative of eco-feminism around the world, a notion first used in 1974 by Françoise d'Eaubonne, contraction of the words "ecology" and "feminism".
66% of the work around the globe is done by women, they provide 50% of the food, yet they receive only 10% of the gains. Approximately 15% of farmland is owned by women, according to Landesa, with many women doing unpaid work on family farms or as casual labourers.
Forced to rethink agriculture in response to climate change and in the face of natural and social disasters, rural women in South America are turning their ideals into social movements.
"We need to change the language around so-called development and move from this mentality to that of public policies aimed at fighting inequality. Women, both urban and rural, are an important part of this movement and have created new narratives and fought for rights generation after generation," says Iara Pietricovsky, Forus' Chair, working with INESC and ABONG in Brazil.
Every one of us needs to be given the space to shape the future of our societies, especially in the face of the climate emergency and the food sovereignty challenges we face.
In Honduras, in 1980, a group of 30 indigenous women organized themselves to confront the scourge of poverty. They decided to create decision-making spaces for the benefit of the community and their families through the association AMIR, which now has a membership of 650 Lenca indigenous women located in 25 community groups. In Nicaragua, Cooperative 10 de Mayo offers training to women and men in the region, with equality at the heart of their work.
Global transformation
A global transformation is also taking place with those who are ready to reverse established trends and turn towards sustainable and inclusive policies and practices.
In a 2020 position paper, as a global civil society network, Forus set out its vision for a new kind of approach detailing "The Big Changes Needed in Financing for Sustainable Development".
"Whether you are a woman, a member of the LGBTQI movement, whether you live in the city or the countryside, every one of us needs to be given the space to shape the future of our societies, especially in the face of the climate emergency and the food sovereignty challenges we face," says Sarah Strack, Director of Forus.
It is possible to find a balance between growth and sustainability. Solutions rooted in local realities and experiences, exist and can be at the centre of a new development paradigm where all benefit equally, and where rural women do not continue to sow without ever reaping.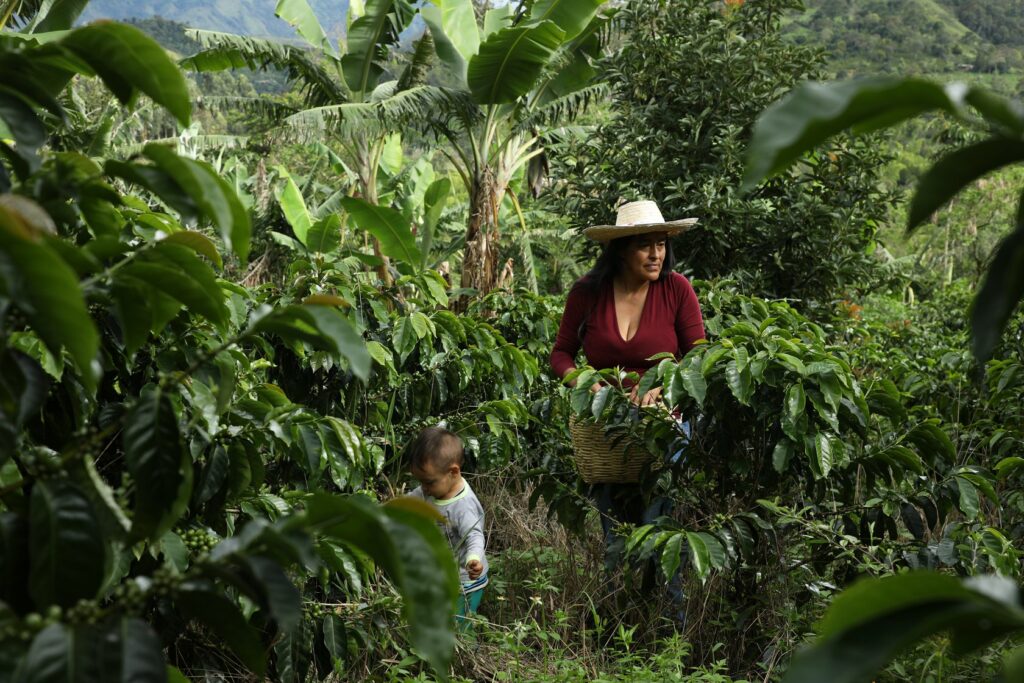 This article was written in the framework of the Forus #unmute campaign on an enabling environment for civil society, which this month will feature the work of 10+ women and non-binary activists on the frontline of social change. Follow the campaign on Facebook, Twitter and Instagram. Share you story using the #unmute and #marchwithus hashtags. For more info contact Bibbi Abruzzini at bibbi@forus-international.org