16th December 2019 - 19:00
Brussels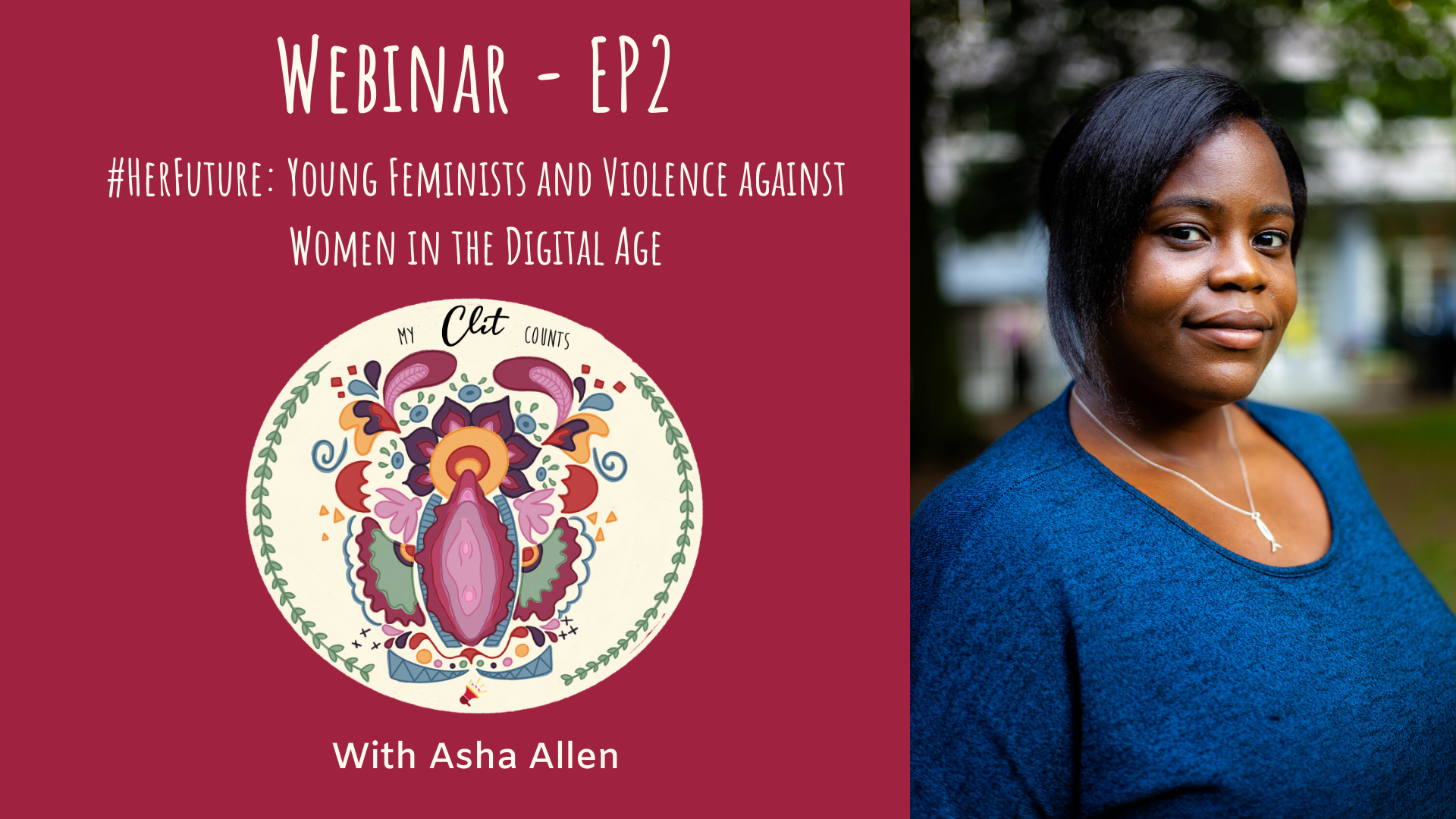 For the #MyClitCounts series, join us and Asha Allen from the European Women's Lobby for an interesting webinar discussion on sexual violence against women in the digital age on Monday 16 December at 7PM.
As part of the #MyClitCounts campaign, Young Feminist Europe launched its first webinar series where young feminist researchers and experts present and host discussions on women*s sexual pleasure, gynecological health and reproductive rights.
Episode 2 of the #MyClitCounts series will be led by Asha Allen from the European Women's Lobby, who will give an overview of the continuum of violence, focusing on digital sexual violence and the reality of pornography.
"The continuum of violence against women continues to be the most visceral manifestation of gender inequality in our societies and in the digital age, sexual violence and the hyper sexualisation of women and girls is leading to a reality in which violent sexual acts in pornography and rape culture are becoming normalised for an entire generation.
As we explore this issue in more depth we ask, what does this mean for young women in Europe? How do we navigate the digital space and the pornification of our realities? What can be done at a political and technical level?"
Asha will then lead a practical and interactive session on feminist internet principles and activist goals for the future.
Once you register via the link below, further information about webinar login instructions will be communicated.
---
**PRACTICAL INFO & POINTS TO NOTE**
– WHEN: Monday 16 December
– TIME: 7PM
– REGISTRATION: Via Eventbrite
– NOTE: Webinars are reserved for all self-identifying women only
---