14th October 2019 - 19:00
Brussels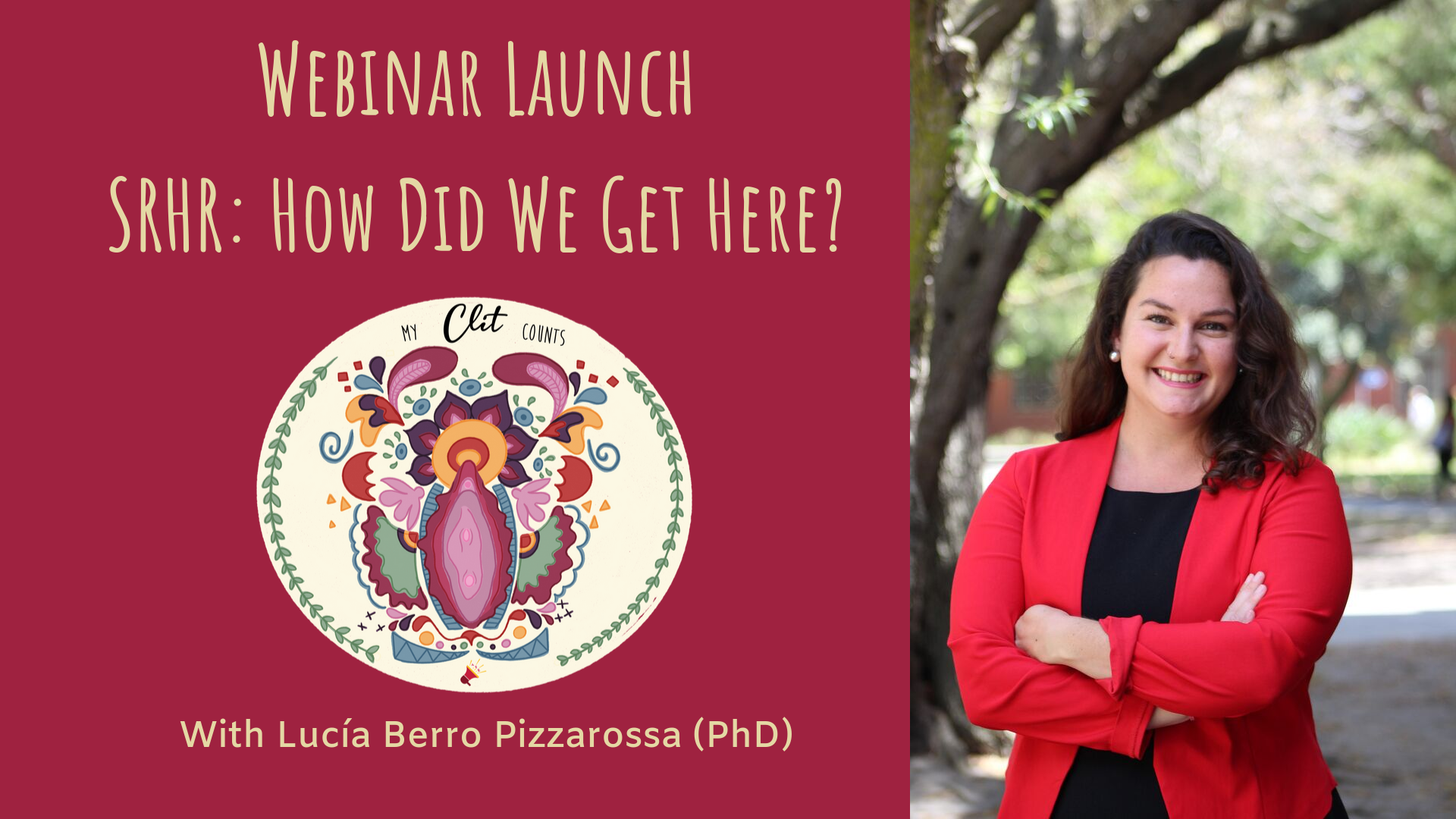 For the #MyClitCounts campaign, join us and Lucía Berro Pizzarossa for an exciting webinar about the evolution of SRHR on Monday 14 October at 7PM.
As part of the #MyClitCounts campaign, Young Feminist Europe launches its first webinar series where young feminist researchers and experts will present and host discussions on women*s sexual pleasure, gynecological health and reproductive rights.
Sexual and reproductive health and rights (SRHR) have increasingly been recognised in the international arena, but their evolution and the definition of their scope and content have not been received without controversy. How did SRHR appear in the international arena? What are the 'unholy alliances' that shaped the agenda? How did we go from a paradigm of population control to a human-rights one?
From population control to human rights, from demographers' competence to governmental prerogative, from couples' rights to universal rights. Episode 1 of the #MyClitCounts series will be led by Lucía Berro Pizzarossa (PhD) who will give an overview of the evolution of sexual and reproductive rights in the international arena.
Once you register via the link below, further information about webinar login instructions will be communicated.
---
**PRACTICAL INFO & POINTS TO NOTE**
– WHEN: Monday 14 Oct
– TIME: 7PM
– REGISTRATION: Via Eventbrite
– NOTE(1): Webinars are reserved for all self-identifying women only
– NOTE(2): The webinar will be recorded and then disseminated on YFE channels
---