30th November 2019 - 14:00
Brussels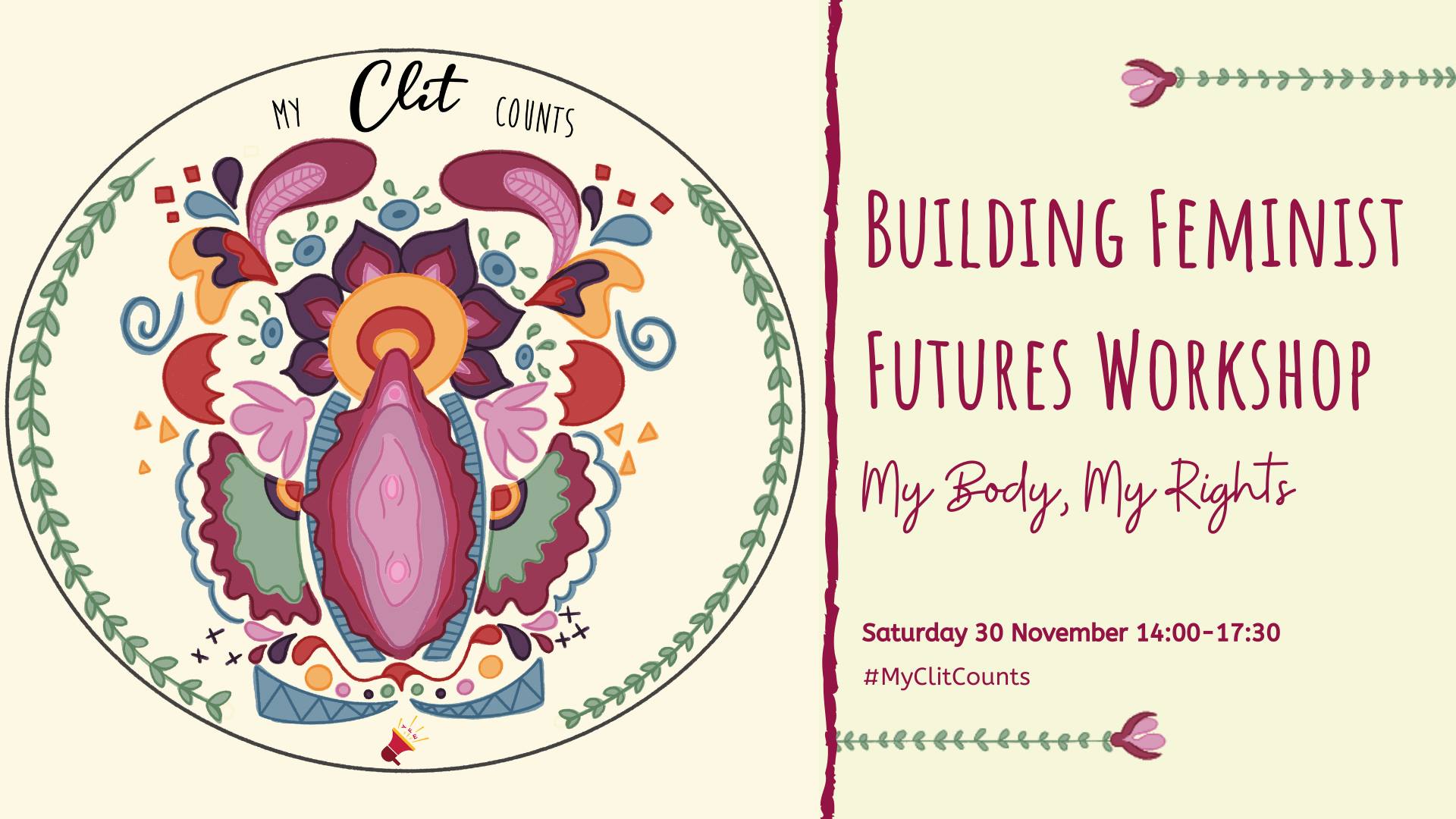 Our stories and experiences are embedded into our geographies, therefore, mapping can be useful for activists to recognise collective imaginings, spaces for common ground and creation.
As part of the #MyClitCounts campaign, which aims to break social taboos surrounding women*s sexuality, gynecological health and reproductive rights, this exploratory workshop will take us on a journey to envision our feminist future by delving into the personal and universal on 'body', 'pleasure' and 'home'.
By using the metaphorical 'feminist village', we will use questions to guide us in defining what this feminist village would look like, what it would comprise of and how we are a part of it. Through a series of participatory exercises that will not only review the challenges that prevent the full realisation of our feminist village, but will also allow us to explore emotional, social and systemic alternatives to current systems and to take affirmative action to build our feminist future.
---
**WORKSHOP OBJECTIVES**
1) Strengthen relationships with co-creators (participants);
2) Amplify current realities (good & bad) by describing and sharing our experiences and knowledge;
2) Articulate and share feminist visions through radically imagining how our feminist village would look and how it would impact women's sexuality, gynecological health and reproductive rights;
3) Find common ground – make connections and synthesis;
4) Explore obstacles to and opportunities for creating feminist futures and realities;
5) Co-create an advocacy tool to amplify our demand for a feminist reality where women's bodily integrity and autonomy is valued and protected.
(*We recognise that not all self-identifying women experience sexual pleasure the same way and that not all women menstruate or have the same reproductive health concerns. As an intersectional platform, we want to amplify ALL women's experiences!)
---
**PRACTICAL STUFF**
LOCATION: Maison de la Solidarité, Rue du Viaduc 133 (Ixelles)
TIME: 14:00 – 18:30
REGISTRATION: Via Eventbrite
OCCUPANCY: 25 spaces available (demand is high so be sure to register!)
CHARGE: Participation is FREE; however, a donation of €5 would help cover our costs.
FOOD/DRINKS: Water, tea and coffee will be provided but feel free to bring your own stuff to share with others!