Read Time:
19 Minute, 41 Second
Abortion is legal in Latvia up until the 12th week. But a conservative backlash against reproductive rights might put this freedom in danger.
A women's ability to give birth has been used for too long as a tool for subjugation: coercion into pregnancy, men's superficial attitude towards contraception, the ideological prejudices against women who did not become mothers – the list is long and these are just a few representations of the subjugation that women face.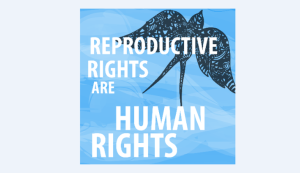 In 1968, the first UN International Conference on Human Rights was held in Tehran. The result of the conference was a non-binding resolution which introduced reproductive rights into the corpus of human rights, tackling the issues of family planning and education.
Unfortunately, states have not been eager to incorporate the UN recommendations into their legal systems. This is one of the reasons why reproductive rights are sometimes considered to be less important than "normal" human rights.
It is often overlooked that the term "reproductive rights" refers to more than the right to limit the number of children a person wants to have. In fact, the concept covers a wide variety of topics, including the right of treatment for infertility and subfecundity. Both the threat of having to care for too many children, and the possibility of not being able to have children heavily impacts the life and wellbeing of people.
This article will explore the situation of reproductive rights in Latvia, on the basis of the UN recommendations for reproductive rights. It will tackle abortion rights in Latvia, the topic of sexual education, and finally, support for the medical treatment of infertility and the legislation concerning adoption, by following the three main points raised in the recommendations. The first paragraph states:
It is recommended that all countries:
I
respect and ensure, regardless of their overall demographic goals, the right of persons to determine, in a free, informed and responsible manner, the number and spacing of their children.
Statistics at war with stereotypes
Abortion rights are sometimes discussed with regards to a common patient, which can paint a favourable or degrading picture depending on the case. Before making any assumptions, it is important to look at the statistics as data may be one of the most powerful myth-busters.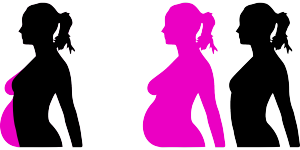 Regarding Latvia, the statistics do seem to be reassuring as the abortion rate has been decreasing slowly but steadily. In the early 90s the abortion rate was considerably higher than the rate of actual births. In 1994 there were 24,259 births and 32,535 abortions and the peak was reached in 1996 with 19,769 births and 29,653 abortions. There were 11,814 abortions performed in 2007 and only 5,318 in 2014. When interpreting these statistics one has to take into account that the overall birth rate is low, the population has been decreasing since 1989, and the ageing of the Latvian society is inescapable. Considering these factors, it is not surprising that some politicians are pursuing contentious changes in legislation which would restrict access to abortion and thus "revive" the Latvian population with unwanted babies.
Research has been carried out in 2013 which challenged common stereotypes on abortions. Despite popular belief, the majority of Latvian women seeking abortions are of age, are educated and are in long-term relationships. In addition, 43% of respondents claim that their decision could not be changed by better welfare mechanisms. The average age of respondents is 29 and 80% of them were in a relationship. 82% of those women who terminated their pregnancies had at a minimum, obtained a high school diploma. These numbers show that two of the most popular conservative myths on women seeking abortion, a promiscuous, teenage drop-out or a naïve, abandoned woman, are not a social reality in Latvia.
Abortion in Latvia – will it remain safe?
In Latvia a woman can have her pregnancy terminated up until the 12th week (or the 24th week if it is necessary due to a medical condition). The procedure is as follows: a woman gets a referral from her gynaecologist or general practitioner; then she has to wait for 72 hours in order to make her final decision. After this period, the abortion is performed – either surgical or medically-induced.
The main deterrent to the accessibility of abortion in Latvia is its price. There are two types of abortions – "legal" and "medical". "Legal abortion" means abortion on demand whilst "medical" is a termination of pregnancy due to a medical condition. The former is a paid service; the latter is free of charge. A woman must pay no less than 100 EUR in order to have the procedure performed. The sum may seem rather small on a European scale, but it is significant amount of money in Latvia where a quarter of the population is paid the minimum wage – 360 EUR before taxes.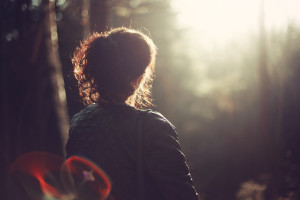 Women may also be subjected to psychological pressure, it is a doctor's duty to inform them about possible medical inclinations and to try to persuade the woman to keep her child. Conservative media outlets do not hesitate to publish stories where doctors reveal how much effort they put into trying to dissuade women from having abortions. Some doctors even admit to having put pro-life propaganda material in their waiting rooms. One can only imagine the impact this pressure has on patients and their future lives, either due to an imposed sense of guilt for having undergone an abortion, or due to unwanted children carried to term as a result of a doctors' pressure.
Despite the obstacles described above, Latvian women on the whole have free access to safe abortion. Should feminists be on the alert? It turns out they should. 2015 was marked by a failed attempt to change the terms "woman" and "patient" used in the current pregnancy termination law to "mother" and to impose a consultation with a psychologist, social worker or a mysterious "family crisis expert" before the procedure. The invention received heavy criticism but polls show growing popularity for its instigators – the ultra-conservative nationalist party "National Alliance 'All for Latvia!' – 'For Fatherland and Freedom/LNNK'" which is a member of the ruling coalition. This means that the moment when the legislation is altered may not be far away and the law will restrict reproductive rights.
The second paragraph of the UN recommendations for reproductive rights states that countries should:
II
Encourage appropriate education concerning responsible parenthood and make available to persons who so desire advice and the means of achieving it.
It seems that sexual education has never been so heavily discussed in Latvia. In the last few years several ultra-conservative grass-roots movements have been established and their voices are becoming louder in the public sphere. Their cause is to prohibit what they call "propaganda of homosexuality and early sexual experiences".
Recently, the Latvian Parliament passed an amendment to the Education Law. It now states that education must be based on traditional values and promote "righteousness". Major articles produced by the lobbyists made it clear that being a virtuous person means being a jingoist, a Christian fundamentalist, and a heterosexual person only. Reproductive rights are certainly being violated in this case, as depriving access to vital information will lead not to a healthier (and happier) society, but to the increase of unwanted pregnancies, sexually transmitted diseases and, last but not least, prejudice and hate.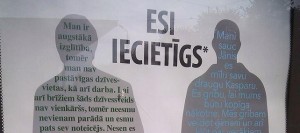 Notorious MP Jūlija Stepaņenko has recently insisted on removing social ads from the streets of Riga because, in her opinion, the posters promote homosexuality. In fact the posters called for tolerance towards homosexual people, HIV-infected patients, and people with special needs. According to Stepaņenko, it is unnecessary to inform children on varied sexual identities and even on contraception. She says, "one has to talk to children about intimate relationships, but it is necessary to revise the manner of how to do it. One needs to talk about family and marriage without mentioning homosexual experiments and without reducing sexual relationships to sexual techniques and contraception". She is also outraged by the fact that children are informed about STDs because in Stepaņenko's view, children who are not even thinking about sex should not obtain this knowledge which is irrelevant to their lives. Unfortunately, these views are supported by numerous activists who claim to represent Latvian parents. The question here is – is education a service paid by tax and thus allows parents-tax payers to impose, no matter how absurd, rules and regulations or is education an independent institution regulated by subject specialists?
In general, Latvian society is a divided society – ethnics Latvians and Russian-speaking minorities, which make up 30% percent of the population, often do not share the same political convictions, for example, regarding questions such as tax policy, immigration, national identity etc. However, the fight of the conservatives against sexual education unites many people regardless of their mother tongue. The issue therefore, as surprising as it may seem, has the potential of reshaping Latvian politics and wiping off its ethnic shape – and if reactionaries can swallow their respective ethnic pride – why can't leftists unite as well?
Finally, the third paragraph of the aforementioned recommendations reads as follows:
III
Ensure that family planning, medical and related social services aim not only at the prevention of unwanted pregnancies but also at the elimination of involuntary sterility and subfecundity in order that all couples may be permitted to achieve their desired number of children, and that child adoption may be facilitated.
Since 2012, a state-paid artificial insemination programme was introduced which makes tackling infertility easier in Latvia. However, those who wish to adopt a child may find themselves at a stumbling block if they are anything other than heterosexual.
There are now 1,300 children in Latvia who are up for adoption. Last year 122 children were adopted by Latvian citizens and 178 by foreigners. The topic of adoption has not received much attention, but recently it was brought up on the LGBTI rights agenda. Officially, marriage and adoption are not permitted for LGBTI couples, but unofficially people simply live together and may raise an adopted child, as adoption in Latvia is available for single people. This of course results in several potential problems. If for example the child's legal parent has an accident or gets ill, and is therefore unable to care, the child might be sent back to an orphanage, as there is no legal connection between the child and the partner of the legal parent.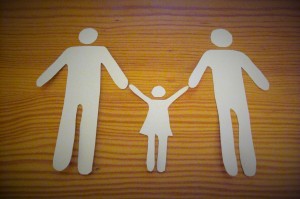 Adoption issues have come to light, together with the new conservative wave, in Latvia's politics and public debates. There are some activists who treat parentless children as a property of the state; according to them, intercountry adoptions should be outlawed. Their arguments are mostly based on distorted information and false claims which depict Westerners as child traffickers and paedophiles. Immense homophobia dominates this mind-set. This phenomenon may be explained by taking into account Latvia's post-Soviet legacy. When an entire population loses the ground under its feet and is immersed into a completely new and foreign mode of existence, this can result in a retreat to "traditional values" in order to preserve an imagined "Latvianness". Reproductive rights as well as human rights are simply excluded from this newly invented "eternal" set of values.
Are women's reproductive rights respected in Latvia?
Yes, if a woman has certain privileges – such as access to education, a supportive family which shares liberal and progressive views, language skills so as to be able to read authentic information from abroad. If all of this applies, the Latvian legislation does not necessarily stand in a woman's way of enjoying her reproductive rights, but some people would certainly like to get in the way if they had the chance. The Latvian public opinion on reproductive rights is inevitably influenced by the often distorted viewpoints and ideas disseminated in the public sphere. If, as a woman, you are not at least in some way privileged, the ideas you will receive will usually be anti-feminist, homophobic and misleading. The key point in resolving this vicious cycle is education and not only sexual education but general education as well. The ability to evaluate sources of information, to have knowledge of modern social theories, and critical thinking are necessary for Latvians if they do not want to end up in a dystopia.
Aborts Latvijā ir legāls līdz 12. nedēļai, taču konservatoru cīņa pret reproduktīvām tiesībām var apdraudēt šo brīvību.
Sieviešu spēja dzemdēt ilgu laiku tika izmantota kā pakļaušanas rīks: piespiedu grūtniecības, vīriešu pavirša attieksme pret kontracepciju, ideoloģiskie aizspriedumi pret sievietēm, kuras izvēlējās nekļūt par mātēm – saraksts ir garš un šie piemēri ir tikai dažas sieviešu pakļaušanas ilustrācijas.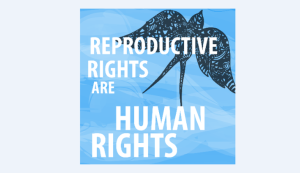 1968. gadā pirmā ANO starptautiskā cilvēktiesību konference tika noturēta Teherānā. Tās rezultāts bija nesaistoša rezolūcija, kas pirmo reizi ieveda reproduktīvās tiesībās cilvēktiesību korpusā. Reproduktīvās tiesības skāra ģimenes plānošanu un izglītību.
Diemžēl, valstis nav bijušas īpaši atsaucīgas, ievadot ANO rekomendācijas savā likumdošanā. Tas ir viens no iemesliem, kāpēc reproduktīvās tiesības dažreiz tiek uzskatītas ne par tikpat svarīgām kā "parastās" cilvēktiesības.
Bieži vien tiek aizmirsts, ka jēdziens "reproduktīvās tiesības" ietver ne tikai tiesības ierobežot bērnu skaitu, ko cilvēks vēlas. Patiesībā, šī koncepcija aptver plašu tēmu klāstu, ieskaitot tiesības uz neauglības ārstēšanu. Gan pārāk liels bērnu skaits, kas var apdraudēt pašas mātes dzīvību un dzīves līmeni, gan nespēja radīt bērnus stipri ietekmē cilvēku labsajūtu un psiholoģisko stāvokli.
Šī raksta mērķis ir reproduktīvo tiesību Latvijā analīze, pamatojoties uz ANO reproduktīvo tiesību rekomendācijām. Tas secīgi skars tiesības uz abortu, seksuālo izglītību un jautājumus, kas skar neauglības ārstēšanu un adopcijas procedūru, sekojot līdzi pieminētajām rekomendācijām.
ANO rekomendāciju pirmajā rindkopā tiek pateikts:
Katrai valstij tiek rekomendēts:
I
Cienīt un nodrošināt, neatkarīgi no vispārējiem demogrāfiskajiem mērķiem, cilvēku tiesības pašiem izlemt, pēc brīvas un atbildīgas izvēles, bērnu skaitu ģimenē.
Statistika cīņā ar stereotipiem
Aborti reizēm tiek apspriesti, paturot prātā vidusmēra pacientes tēlu – un šis tēls var būt labvēlīgs vai pazemojošs, atkarībā no cilvēka uzskatiem šajā jautājumā. Ir labi pārzināt statistiku pirms secinājumu un pieņēmumu veidošanas – gadās, ka statistika ir visspēcīgākais mītu iznīcinātājs.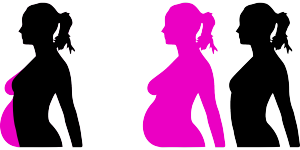 Runājot par Latviju, statistika ir iepriecinoša – lai gan agrīnajos 90. gados abortu skaits bija krietni lielāks, nekā dzemdību (1994. gadā uz 24 259 dzemdībām bija 32 535 aborti un augstākā virsotne tika sasniegta 1996. gadā – 19 769 dzemdības un 29 653 aborti), kopš tā laika tas ir samazinājies lēni, bet stabili. 2007. gadā tika veikti 11 814 aborti un 2014. – tikai 5318. Jaunās sievietes un pusaudzes tagad mazāk vēršas pēc šīs procedūras, kas liecina par to, ka sociālās kampaņas par kontracepciju un seksuālo uzvedību ir daudz maz veiksmīgas. Protams, interpretējot statistiku, vienmēr nākas ņemt vērā arī citus datus – to, ka dzimstība ir zema, ka iedzīvotāju skaits samazinās kopš 1989. gada, ka Latvijas iedzīvotāji strauji noveco. Ņemot vērā šos faktus, nav brīnums, ka daži politiķi vēlas mainīt likumdošanu, kas samazinātu brīvu pieeju abortam, un tādējādi "atjaunotu" Latvijas nāciju ar nevēlamiem bērniem.
gadā tika veikts pētījums, kas izaicināja iesakņojušos stereotipus par abortiem. Neskatoties uz populāriem uzskatiem, tika konstatēts, ka lielākā daļa sieviešu, kuras pieprasīja grūtniecības pārtraukšanu ir pilngadīgas, izglītotas un ilgstošās attiecībās. Turklāt, 43% no respondentēm apgalvoja, ka viņu lēmumu nevarētu mainīt labākā sociālā politika un dzīves apstākļu uzlabošana. Vidējais respondentu vecums bija 29 gadi un 80% no sieviešu bija vismaz vidējā izglītība. Šie skaitļi apgāž uzreiz divus vispopulārākos konservatīvos mītus par abortiem – par seksuāli izlaisto mācības pametušo pusaudzi un par naivo pamesto sievieti. Šie uzskati neatrod apstiprinājumu Latvijas sociālajā vidē.
Aborts Latvijā – vai tas paliks drošs?
Latvijā sieviete var pieprasīt grūtniecības pārtraukšanu līdz 12. nedēļai (24. nedēļai, ja to pieprasa medicīniskie apstākļi). Procedūra ir šāda: sieviete saņem norādījumu no sava ginekologa vai ģimenes ārsta; pēc tam viņai ir jāgaida 72 stundas, lai pieņemtu galīgo lēmumu; pēc šī laika tiek veikts aborts – ķirurģiskais vai medikamentozais.
Galvenais traucēklis abortu pieejamībai Latvijā ir tā cena. Ir divi abortu veidi – "legālais" un "medicīniskais". "Legālais aborts" nozīmē abortu pēc sievietes pieprasījuma, bet "medicīniskais" ir grūtniecības pārtraukšana grūtnieces vai augļa veselības stāvokļa dēļ. Tikai "medicīniskais aborts" ir bezmaksas pakalpojums. Sievietei ir jāmaksā ne mazāk kā 100 EUR, lai pieteiktos procedūrai pēc pašas vēlmes. Šī summa var šķist pietiekami maza Eiropas mērogā, bet ir diezgan liela Latvijas robežās, kur iedzīvotāju ceturtdaļa saņem minimālo algu – 360 EUR pirms nodokļu nomaksas.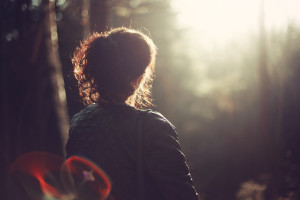 Sievietes var tikt pakļautas psiholoģiskajam spiedienam – ārsta pienākumos ir informēt viņas par iespējamām sekām un blakusparādībām un mēģināt pierunāt sievieti saglabāt bērnu. Konservatīvie mediji labprāt publicē stāstus par ārstiem, kuri stāsta, cik smagi viņi cenšas atrunāt sievietes no aborta. Daži ārsti pat ir atzinuši, ka ir izlikuši pro-life propagandas materiālus uzgaidāmajā telpā. Var tikai nojaust, kādu ietekmi šāda izturēšanās atstāj uz pacientēm un viņu turpmākām dzīvēm – tā var izraisīt milzīgu uzvelto vainas sajūtu vai padarīt nepanesamu dzīvi ar nevēlamiem bērniem, iznēsātiem un dzemdētiem ārsta spiediena dēļ.
Neskatoties uz aprakstītājiem šķēršļiem, Latvijas sievietēm lielākoties ir brīva pieeja drošam abortam. Vai feministēm vajadzētu uztraukties? Izskatās, ka vajadzētu gan. 2015. gadā izgāzās likumprojekts, kas paredzēja izmainīt jēdzienus "sieviete" un "paciente", kas tiek lietoti likuma esošajā redakcijā, uz "māte", un ievest obligātu konsultāciju ar psihologu, sociālo darbinieku vai noslēpumainu "ģimenes krīzes ekspertu". Šī iniciatīva ir tikusi smagi kritizēta, taču aptaujas rāda tās kūdītāju – ultra-konservatīvās nacionālistiskās alianses NA popularitātes pieaugumu. Tas nozīmē, ka tālu var nebūt tas brīdis, kad likumdošana tiks mainīta – un ne jau par labu reproduktīvajām tiesībām.
ANO reproduktīvo tiesību rekomendāciju otrā rindkopa apgalvo, ka visām valstīm vajadzētu
II
Veicināt atbilstošo atbildīgo vecāku izglītību un padarīt tās padomus un līdzekļus par pieejamiem visiem, kas to vēlas.
Šķiet, ka seksuālā izglītība vēl nekad nav bijusi tik karsti apspriesta Latvijā – pēdējos gados ultra-konservatīvie aktīvisti ir iedibinājuši vairākas organizācijas un viņu balsis kļūst arvien dzirdamākas publiskajā telpā. Viņi savu mērķi redz "homoseksuālisma un seksualitātes propagandas" aizliegšanā.
Nesen Latvijas Parlaments apstiprināja labojumus Izglītības likumā. Tagad tas saka, ka izglītībai ir jābūt balstītai tradicionālajās vērtībās un jāveicina tikumība. Programraksti, ko ir uzrakstījuši šī likumprojekta lobētāji, skaidri pasaka, ka tikumīgs cilvēks ir heteroseksuālais urā-patriots un kristīgais fundamentālists. Reproduktīvās tiesības šeit tiek pārkāptas, jo tiek liegta pieeja svarīgai informācijai, kas vedīs nevis pie veselīgākas (un laimīgākas) sabiedrības, bet pie nevēlamo grūtniecību un STS skaita pieauguma, kā arī pie aizspriedumu un naida palielināšanos sabiedrībā.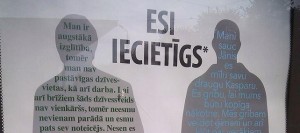 Pazīstama Saeimas deputāte Jūlija Stepaņenko nesen panāca, lai no Rīgas ielām tiktu novākti plakāti, kas, pēc viņas domām, propagandēja homoseksualitāti. Patiesībā šī sociālā reklāma aicināja būt iecietīgiem pret homoseksuāliem cilvēkiem, AIDS slimniekiem un cilvēkiem ar ierobežotām spējām. Pēc Stepaņenko uzskatiem, bērnus nav jāinformē ne par dažādām seksuālajām identitātēm, ne par kontracepciju. Viņa saka: "Mums ir jārunā ar bērniem par intīmām attiecībām, taču ir nepieciešams pārskatīt veidu, kā tas tiek darīts. Ir jārunā par laulību un ģimeni, nepiesaucot homoseksuālos eksperimentus un nereducējot seksuālās attiecības līdz mehāniskai darbībai un kontracepcijai." Stepaņenko uztrauc arī tas, ka bērni tiek informēti par STS. Pēc viņas domām, bērniem, kuri vēl pat nedomā par seksu, nav jāzina šī lieka un viņu dzīvēm nesvarīga informācija. Diemžēl, šādus uzskatus atbalsta liela aktīvistu daļa, kas sevi sauc par Latvijas vecāku pārstāvjiem. Jautājums ir – vai izglītība ir maksas pakalpojums, ko apmaksā vecāki-nodokļu maksātāji un tādējādi viņi var uzspiest jebkādas prasības, vai tomēr izglītība ir neatkarīga institūcija, kas ir jāpārvalda nozares speciālistiem?
Latvijas sabiedrība ir dalīta – etniskie latvieši un krievvalodīgas minoritātes, kas sastāda ap 30% no valsts iedzīvotājiem, parasti nav vienoti savos uzskatos par nodokļu politiku, imigrāciju, nacionālo identitāti utt. Taču konservatīvā cīņa pret seksuālo izglītību apvieno daudzus cilvēkus neatkarīgi no viņu dzimtās valodas. Tāpēc, lai cik pārsteidzoši tas nebūtu, šīs karstās debates var pārdefinēt Latvijas politiku un beidzot nodzēst tās etnisko nokrāsu. Ja reakcionāri var norīt savu etnisko lepnumu – kāpēc gan arī kreisie nevarētu apvienoties?
Visbeidzot, pēdējā ANO rekomendācija skan šādi:
III
Nodrošināt ģimenes plānošanu un ar tās saistīto medicīnisko un sociālo pakalpojumu vērstību ne tikai uz nevēlamo grūtniecību novēršanu, bet arī uz neauglības ārstēšanu, lai visi pāri varētu tikt pie vēlamā bērnu skaita, kā arī atvieglot adopcijas procedūru.
Cīnīties pret neauglību Latvijā ir kļuvis vieglāk, jo kopš 2012. gada valsts apmaksā mākslīgo apaugļošanu. Tomēr, tie, kuri vēlas adoptēt bērnu, var saskarties ar būtiskām problēmām un ierobežojumiem, ja vien viņi nav heteroseksuāli.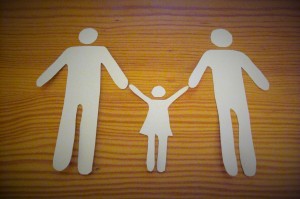 Pašlaik Latvijā ir 1300 bērnu, kuri var tikt adoptēti. Pagājušajā gadā 122 Latvijas bērnus adoptēja vietējie un 178 bērnus – ārzemnieki. Adopcijas tēma laikam nekad nav bijusi uzmanības centrā, taču tā tagad ir izcelta saistībā ar diskusiju par LGBTI tiesībām. Nedz laulība, nedz adopcija LGBTI pāriem Latvijā nav atļauta, bet neoficiāli cilvēki vienkārši dzīvo kopā un var arī audzināt adoptēto bērnu, jo adopcija ir atļauta arī vientuļajiem. Šādai pieejai, protams, ir potenciālas problēmas. Piemēram, ja bērna legālais vecāks nokļūst nelaimes negadījumā vai saslimst, bērns var tikt nosūtīts atpakaļ uz patversmi, jo starp viņu un viņa vecāka partneri nav likumīgu saišu.
Adopcijas jautājumi ir nākuši gaismā kopā ar jaunu konservatīvo pavērsienu Latvijas politikā un publiskajās debatēs. Daudzi aktīvisti izturas pret bez vecākiem palikušajiem bērniem kā pret valsts īpašumu. Pēc viņu viedokļa, ārvalstu adopcijas ir jāaizliedz. Viņu argumenti lielākoties ir balstīti sagrozītā informācijā un viltus apsūdzībās, kas attēlo rietumniekus kā izvirtušus bērnu tirgotājus un pedofilus. Milzīgai homofobijai arī ir nozīme šādu uzskatu veidošanā. Šo fenomenu ir iespējams skaidrot, piesaucot Latvijas post-padomju mantojumu. Kad vesela nācijas zaudē pamatu zem kājām un tiek iesviesta jaunā un nepazīstamā dzīvesveidā, viens no variantiem, kā sabiedrība tiek ar to galā, ir atkāpšanās pie "tradicionālajām vērtībām", kas it kā palīdzot saglabāt "Latvietību" un nācijas neatkarību no stiprākām valstīm un valstu savienībām. Reproduktīvās tiesības, tāpat kā cilvēktiesības tiek vienkārši izsvītrotas no šī jaunradītā "mūžīgo" vērtību komplekta.
Vai sievietes reproduktīvās tiesības Latvijā tiek ievērotas?
Jā, ja sieviete tiek klāt dažām sociālām privilēģijām, piemēram, labākai izglītībai, saprotošai ģimenei, kurai ir liberālie un progresīvie uzskati, valodu zināšanām, kas ļauj izlasīt patieso informāciju par to, kas notiek Eiropā un citās pasaules daļās. Ja šie nosacījumi tiek izpildīti, Latvijas likumdošana tiešajā veidā netraucē sievietei izbaudīt viņas reproduktīvās tiesības, taču daži cilvēki labprāt stātos viņas ceļā, ja vien viņiem būtu tāda iespēja. Latvijas iedzīvotāja domas par reproduktīvajām tiesībām ietekmē bieži vien izkropļoti viedokļi un sagrozīti fakti, kas tiek izplatīti publiskajā sfērā. Ja sievietei nemaz nav nekādu, pat mazāko privilēģiju, tas, ko viņa uzzinās par reproduktīvajām tiesībām parasti būs anti-feministiskas, homofobijas pilnas un maldinošas idejas. Galvenais, ko būtu nepieciešams izdarīt, lai izrautos no šī ļaunprātīgā loka – jāvelta liela uzmanība izglītībai, ne tikai seksuālajai, bet parastai izglītībai kā tādai. Spējai izvērtēt informācijas avotus, zināšanām par modernajām sociālajām teorijām un kritiskai domāšanai ir jākļūst pat katra Latvijas iedzīvotāja ikdienas pavadoņiem, ja vien viņi negrib galu galā nonākt antiutopijā.