A Young Feminist Vision of Europe
A blog compilation by thirteen young driverse feminists
Representing 10 different EU countries (Ireland, Greece, Italy, UK, Germany, Portugal, Lithuania, Spain, Belgium and the Netherlands), the authors highlight a range of issues as well as their hopes for the next EU mandate. Check out the full compilation here.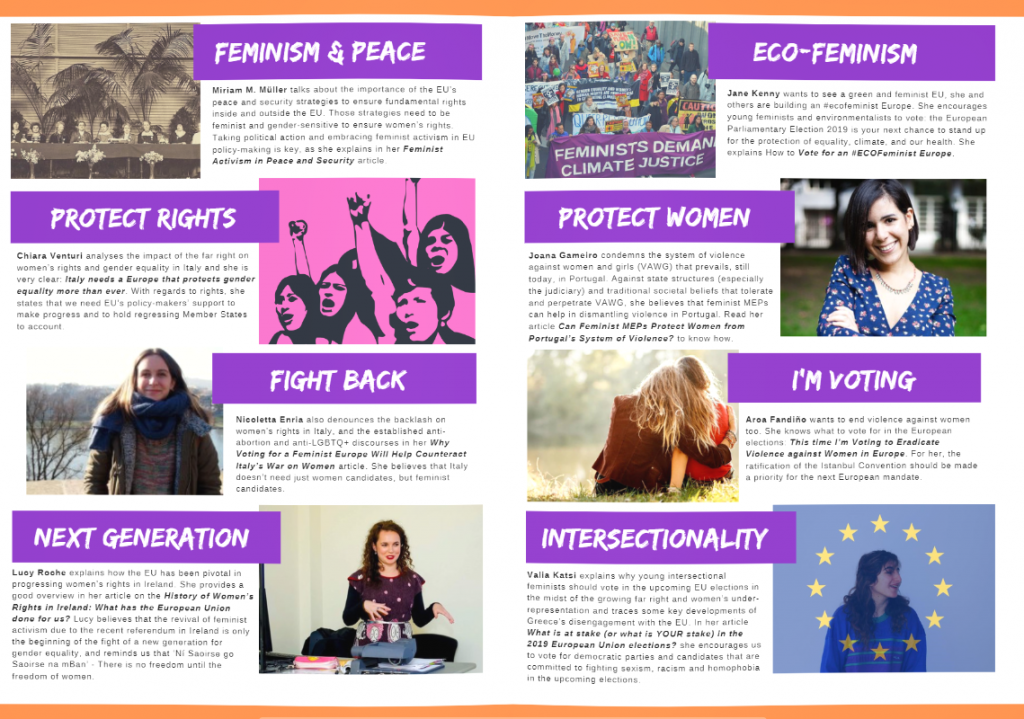 Final Episode of the #HerEurope Series
We interviewed Nadja Emeršič from the Social Democrats!
For the fourth and final episode of the #HerEurope series, we are joined by the awesome Nadja Emeršič who is a 22 year old feminist and local councilor in her city in Slovenia,  as well as being a member of the Women's Forum and Youth Forum for the Social Democrats in Slovenia, and she also works as a political campaign advisor for MEP candidate Tanja Fajon. 
In this episode, we discuss the need to lead with empathy and compassion, how young women in politics are underestimated, the importance of gender quotas and role models, and how a diverse and youthful voice will bring about the revolution! 
Brussels Women*s Strike 2019
Nearly 15,000 people took part in the march for International Women*s Day.

Watch Young Feminist Europe's video below!