Check-out what we got up to in 2019!
We're looking for volunteer bloggers!
Do you have an empowering feminist story? A feminist struggle in your country or region that you want to share? Or would you like to write for the #MyClitCounts campaign?
Contact us with your idea at editorial@youngfeminist.eu.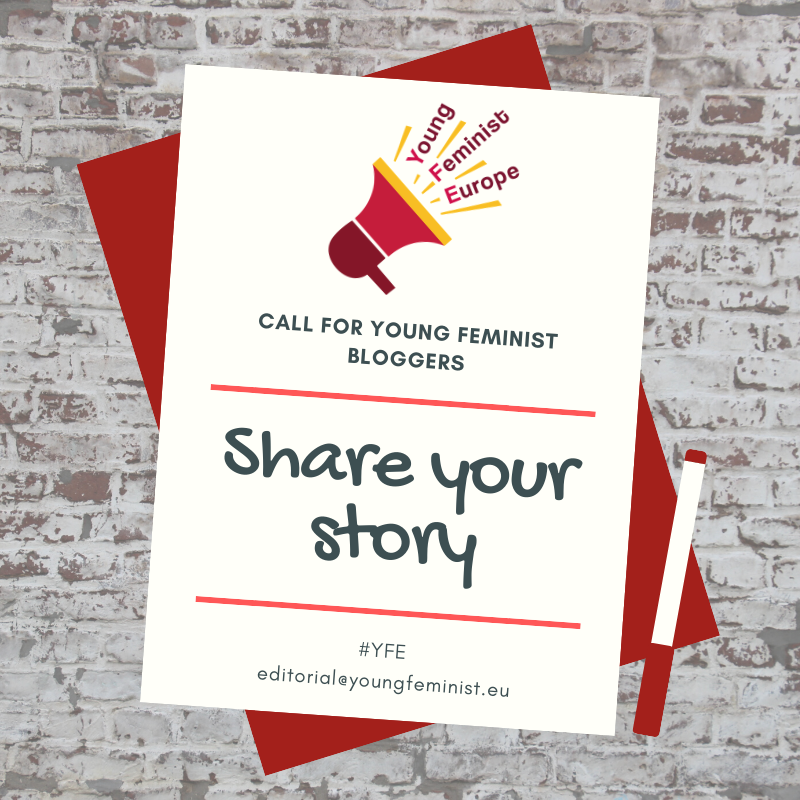 First episode for the #MyClitCounts series we met with Irish and Italian Pro-Choice activists!
New Campaign - My Clit Counts
Debunking social taboos on women's sexual pleasure, gynecological health and reproductive rights.
In a world that is obsessed with penises and prioritizes the needs of men, the gynecological health and sexual pleasure of women* often takes a back seat.
The clitoris – the unknown organ – has come to symbolise this inequality. Through a series of campaign actions, young feminists from across Europe will have the opportunity to engage in the broad and interlinked topics surrounding women's bodies. Read more about the campaign

here

.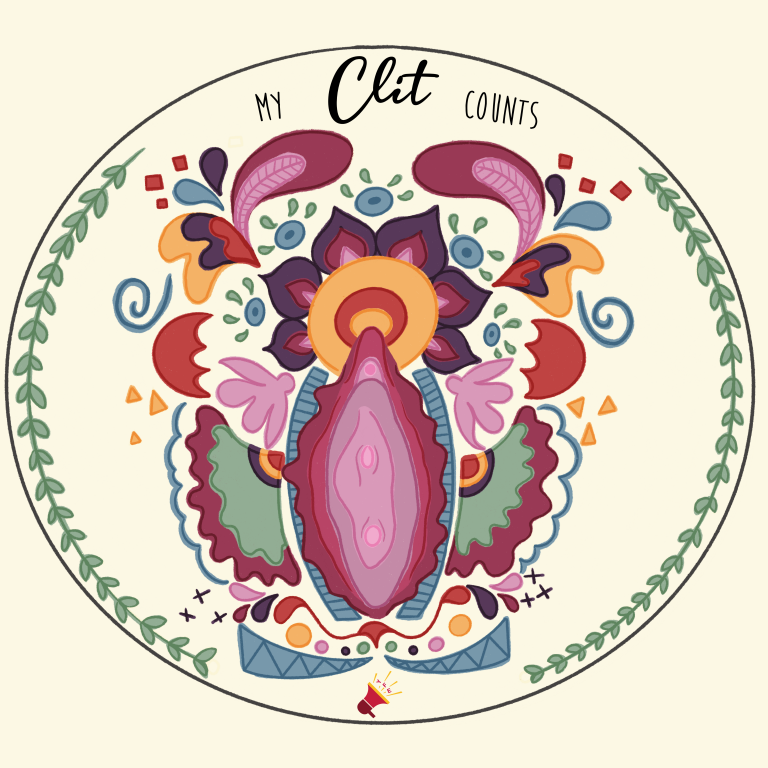 A Young Feminist Vision of Europe
A blog compilation by thirteen young driverse feminists
Representing 10 different EU countries (Ireland, Greece, Italy, UK, Germany, Portugal, Lithuania, Spain, Belgium and the Netherlands), the authors highlight a range of issues as well as their hopes for the next EU mandate. Check out the full compilation here.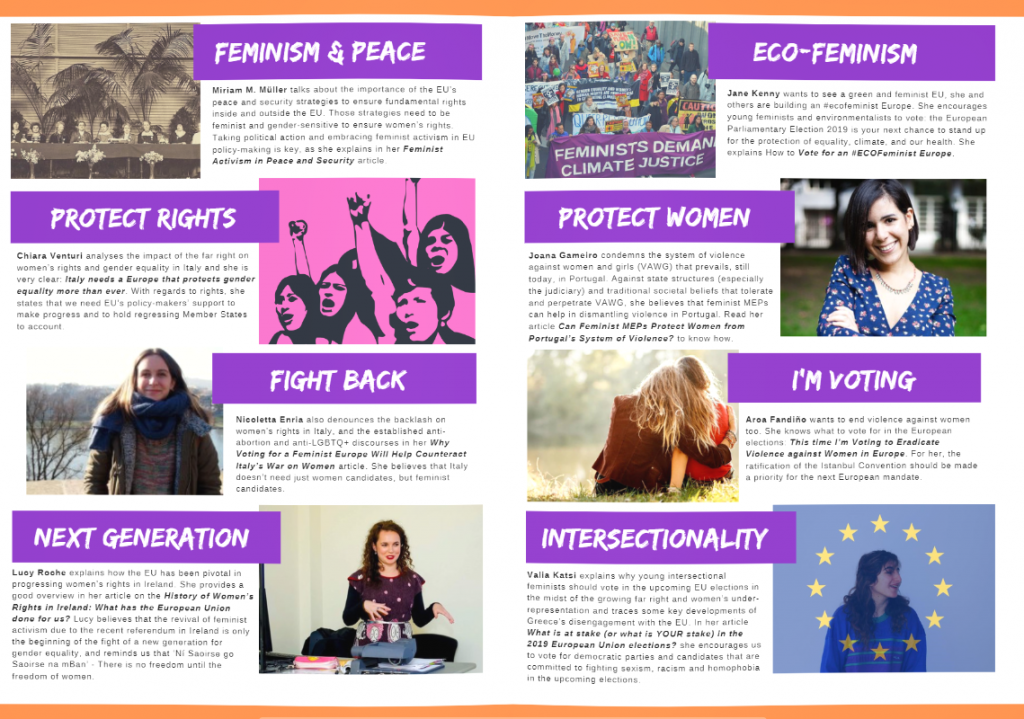 Brussels Women*s Strike 2019
Nearly 15,000 people took part in the march for International Women*s Day.

Watch Young Feminist Europe's video below!