Volunteer with a Group of Kick-Ass Feminists...
We're looking for a creative graphic designer, tech savvy communication women, smart and resourceful fundraising person who can write awesome proposals and enthusiastic event coordinators. You can find more information here.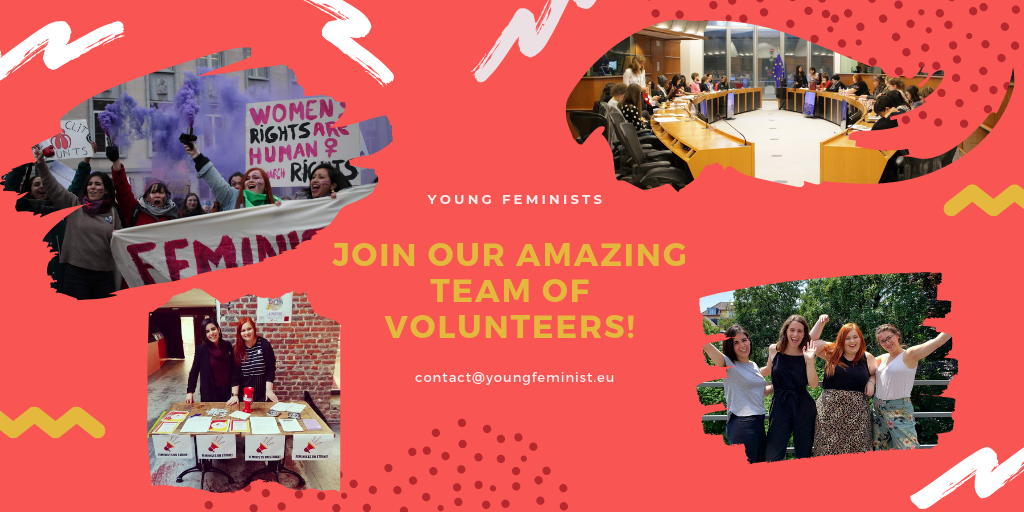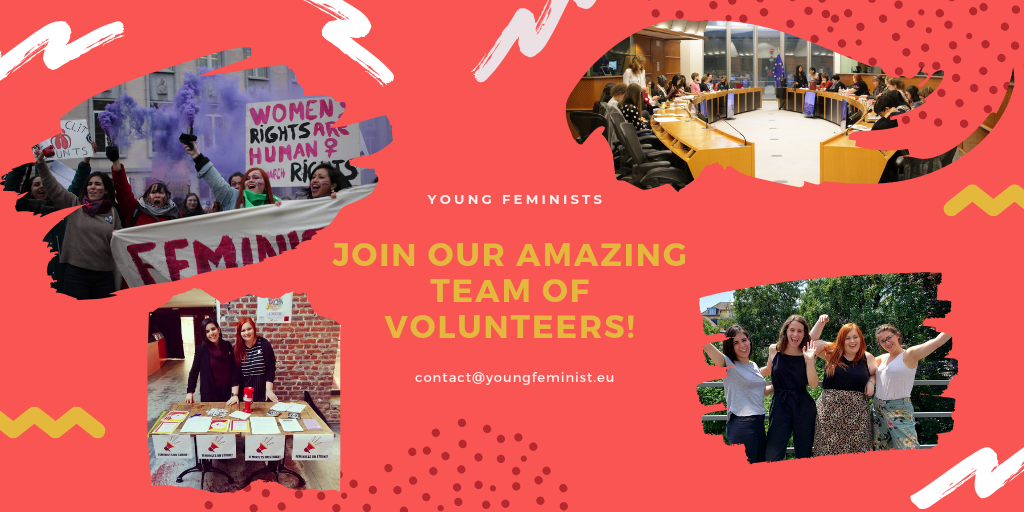 A Young Feminist Vision of Europe
A blog compilation by thirteen young driverse feminists
Representing 10 different EU countries (Ireland, Greece, Italy, UK, Germany, Portugal, Lithuania, Spain, Belgium and the Netherlands), the authors highlight a range of issues as well as their hopes for the next EU mandate. Check out the full compilation here.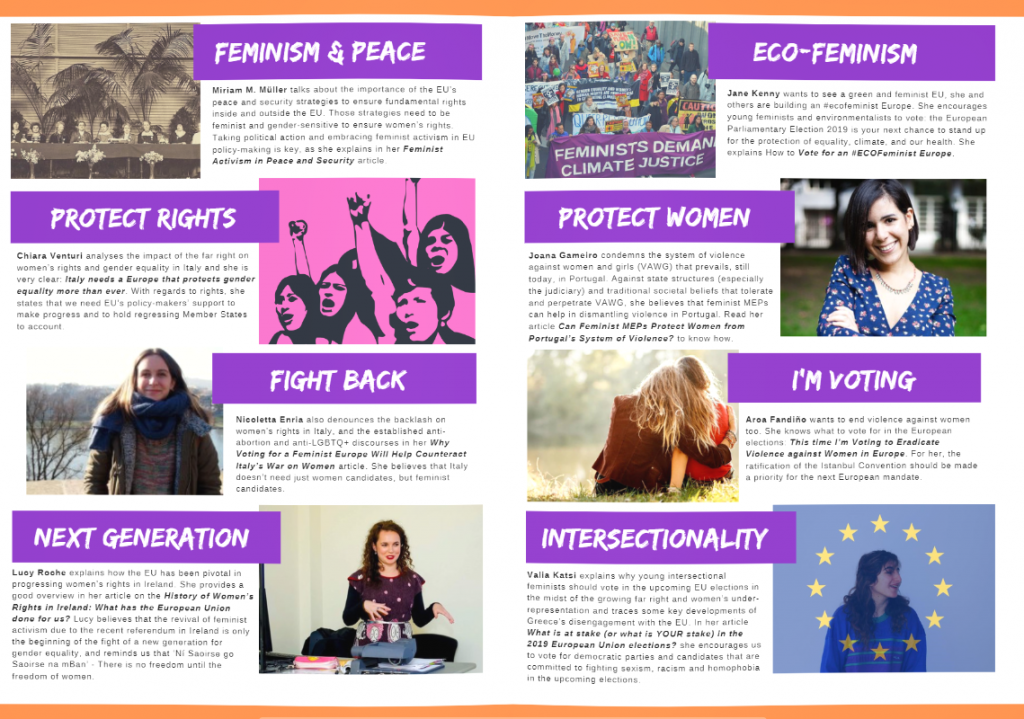 Brussels Women*s Strike 2019
Nearly 15,000 people took part in the march for International Women*s Day.

Watch Young Feminist Europe's video below!