Read Time:
15 Minute, 13 Second
39% of Latvian women have suffered from violence and at least 115 women endure violence daily in Latvia. Overall, Latvian society remains pretty conservative on gender issues and excuses violence against women. The question is – why?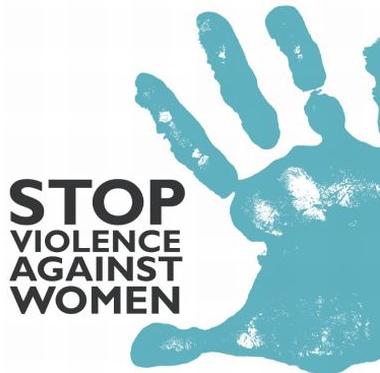 Latvia has been declaring its adherence to European values since the collapse of the Soviet Union. In the early 90s, Latvian society went through a radical transformation where the political agenda was defined by the liberalization of the economy and through embracing basic human rights. In principle, this should have improved the situation of Latvian women, as it is safer to live in a country where human rights are respected by the state, however in practice this was not the case. Latvia has ratified the UN Convention on the Elimination of all Forms of Discrimination against Women (CEDAW) which came into force in the country in 1992. Additionally, since 2004 Latvia has been a member of the European Union and therefore it has had a significant amount of time to take action to improve the tragic situation of women suffering from various forms of violence. Despite this, according to the first EU-wide survey of violence against women, 39% of Latvian women have suffered from violence (33% and 31% for neighbouring Estonia and Lithuania) and that at least 115 women endure violence daily in Latvia. These results are slightly higher than the EU average, but the level of violence against women outside the family occupies a worryingly high 7th place.
Considering this information, one might think that tackling violence against women is of great importance in Latvia. What happens in reality is not that encouraging. "Gender problems are real but not significant enough" – this stance has a detrimental effect on how Latvian society deals with violence against women. Furthermore, Latvia has a glittering façade which can mislead observers who are not familiar with the situation from inside.
Well-educated women but still abused
Latvia has been praised as a country where women occupy more and more leading positions and where the policy of gender equality is being implemented quite successfully. On a European Union scale Latvia still has a long way to go – it occupies a modest 15th place in the gender equality index, but if we compare Latvia to other parts of the world, the result is considerably higher – Latvia was ranked 15th out of 142 countries by the World Economic Forum in 2014. However, this high position is still problematic. If we compare this data with violence related statistics, the conclusion is not reassuring at all. It seems that having a higher access to education and longer life expectancy do not spare Latvian women the risk of being beaten, raped, and emotionally or economically abused. This is why achievements in the field, such as the "first female president/head of government/CEO" are very vaguely linked to the lives of ordinary women.
In Latvia, the majority of female deputies represent more or less conservative parties, women in power do not actually campaign for the necessity for stricter legislation or a change in public opinion on these matters. It is very rare for violence against women or any other gender equality-related topic to come to the attention of the media in Latvia, when it does, it often provokes misunderstanding or even criticism. The lack of understanding of modern feminism, the reluctance to admit that gender issues are never isolated from other problems the society faces, leads to negligence.
A habitual user of the internet in Latvia, who is not really interested in feminist issues, is not very likely to hear about the International Day for Eliminating Violence against Women and that people are working to improve women's wellbeing, unless they make a purposeful search.  Since 2014, those suffering from family violence have the right to be immediately separated from their abuser and it is now the abuser who has to leave rather than the victim. This change in the legislation is praiseworthy, however, it is not enough to overcome the challenges women face in Latvia and their recognised place in society, suggesting that violence against women will not be effortlessly eradicated. According to the Resource Center for Women, MARTA, 15.8% of respondents stated that violence against women is justifiable and 46.5% claimed that violence within the home is the business of the family and that they would not interfere. Overall, Latvian society remains pretty conservative on gender issues and the question is – why?
Preserving traditions, preserving violence
As far as violence against women is concerned, it is often concluded that something has to be done on this matter but it does not necessarily have to be too feminist or radical.  The family unit remains central and it is perceived as a fortress, a place to hide from all the storms and injustices of the outside world. The conservative lobby in Latvian politics is fairly influential as it unites together with the nationalist agenda which has an increasing number of supporters. The other, more unusual strand of conservatism is in ideological opposition to Europe. Despite the fact that Latvia has been aspiring to join the alliance of European countries since gaining independence from the USSR, it is now a widely held belief that Europe, together with its human rights and gender equality, is rotten and immoral. Essentially, European values are acceptable only if they are values of the former 'good Europe' – those of hierarchy, traditional gender roles and heteronormativity. In this context, dealing with violence against women is only possible in terms of "a gentleman would never beat a lady" or, even worse, "a real lady will never be beaten."
The conservative lobby is significant not only when it clearly expresses its anti-feminist stance but also the influence it has on public opinion regarding mechanisms which allow institutions to interfere with private family life – from juvenile justice to barring orders. For the time being the hot topic in Latvia is parents' power over children which is not directly linked to fighting (or concealing) violence against women, but poses the same questions – is family an armed fortress? Is family a safe place by default? Is it understood that bad things may happen in families exactly because the answer to the two previous questions too often has been positive, without solid evidence?  
How to manage the post-Soviet legacy?
Modern feminism is not only about changing legislation, it is also about challenging conventional cultural norms and fighting vicious gender stereotypes. Latvia serves as a good example – its laws, at least for now, are promoting gender equality while its culture does the opposite, in a far more destructive manner.
No post-Soviet country can escape the Soviet legacy. Regardless of how many times a day we repeat that we belong solely to the European civilization (thus excluding socialism), it is not France or Germany which affects our everyday experience in Latvia – it is nearly 50 years of being part of a Soviet project, with all its gender controversies. Women of the Soviet Union are still waiting for the interest of social scientists to research their history and lives. It is an unusual situation when the entire lived experience of the women of Soviet Latvia is superficially pitied but not scientifically explored. Post-Soviet feminist studies could bring into light some valuable research to clarify Latvian culture norms. Violence against women in Latvia did not start in 1991 – so it is of vital importance to know why violence has been socially acceptable behaviour throughout history. In order to understand and transform public opinion on this matter in modern Latvia, it is necessary to study Soviet gender relationships and Soviet cultural norms which imposed traditional gender roles on women while declaring complete gender equality at the official level. Without this analysis it is undeniable that violence against women will continue to persist regardless of stricter legislation on this matter; it will simply take other forms which are more difficult to identify and prosecute.
Pro-violence public speeches: are feminists complicating the issue?
Feminists have developed the ability to stay composed when messages promoting traditional values are published in the mainstream media, but what reaction is appropriate when state officials utter pro-violence statements? In 2014, Chief State Prosecutor Elita Jurkjāne sparked massive outrage in the media by stating that in some cases rape victims are responsible for the crime themselves. Later, the General Prosecutor refused to recall this statement and to make an apology, explaining that in a democratic society everyone has the right to express their views – an explanation used frequently in Latvia to justify sexist and racist opinions.
What is important about this story is the widespread negative reaction. It was not stated in this case that feminists are just complicating the issue and over-reacting. Unfortunately, when other gender-related questions are at stake, feminists are not so lucky. This particular case teaches us that it is necessary to speak out when controversial issues arise, overcoming barriers of shyness and feeling that "it's not all that important." If rape matters, than all other gender topics do as well.
To conclude I ask the question, what does Latvia stand on the eve of another International Day for Eliminating Violence against Women? We are likely to read some generic articles and TV announcements which will report statistics rather than analysing the issue in depth, as has been common in previous years. Three things are necessary to make a change, firstly the ultra-conservative grass-roots movements should be taken seriously and not treated like powerless internet anomalies. Secondly, a progressive outlook on gender issues should be embraced and promoted, because at the moment the term "feminism" is imported through the backdoor. Finally, communication channels between the three Baltic States should be improved, as they all struggle with similar problems and can help each other more effectively than western European countries who lived through a completely different historical experience.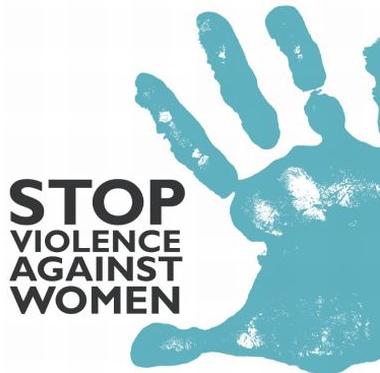 Kopš Padomju Savienības sabrukšanas Latvija izteikti pauda savu piederību Eiropas vērtībām. Deviņdesmito gadu sākumā Latvijas sabiedrībā izgāja cauri radikālai transformācijai, kur politisku dienaskārtību noteica ekonomikas liberalizācija un cilvēktiesību pieņemšana. Varētu domāt, ka tas uzlaboja situāciju, kādā atradās Latvijas sievietes – galu galā, drošāk ir dzīvot valstī, kas respektē cilvēktiesības. ANO konvencija par jebkuras sieviešu diskriminācijas izskaušanu Latvijā darbojas kopš 1992. gada. Kopš 2004. gada Latvija ir Eiropas Savienības dalībvalsts un tādējādi tai ir bijis pietiekami daudz laika, lai tiktu galā ar drūmo situāciju, kas skar no dažādu vardarbības formu cietušās sievietes. Neskatoties uz to, pēc pirmās ES mēroga aptaujas datiem, 39% no Latvijas sievietēm cieta no vardarbības (33% un 31% kaimiņvalstīs Igaunijā un Lietuvā) . Ne mazāk kā 115 sievietes Latvijā cieš no vardarbības ikdienu. Šie skaitļi ir mazliet lielāki par ES vidējiem, bet vardarbības pret sievietēm līmenis ārpus ģimenes ieņem uztraucoši augsto septīto vietu.
Ņemot vērā šo informāciju, varētu domāt, ka cīņa ar pret sievietēm vērsto vardarbību Latvijā norisinās pilnā sparā. Tas, kas notiek īstenībā, nav tik iepriecinošs. Dzimumu līdztiesības problēmas un dzimtes (gender) attiecības ir svarīgas, bet nav pietiekami nozīmīgas – šādai pozīcijai ir graujošs efekts uz to, kā sabiedrība lūkojas uz vardarbību pret sievietēm. Turklāt Latvijai piemīt skaista fasāde, kas var maldināt novērotājus, kuri nav pazīstami ar Latvijas situāciju no iekšienes.
Izglītība neglābj no vardarbības
Latvija tika slavināta kā valsts, kur sievietes ieņem aizvien vairāk vadošu pozīciju un kur dzimumu līdztiesību politika tiek realizēta samērā veiksmīgi. Eiropas Savienības mērogā Latvijai vēl joprojām ir, kur tiekties – tā ieņem pieticīgu 15. vietu dzimumu līdztiesības indeksā, bet, ja salīdzināsim Latviju ar citām valstīm, tad rezultāts ir daudz labāks. Latvija ieņēma 15. vietu no 142 valstīm Pasaules ekonomikas foruma reitingā 2014. gadā. Taču šī augstā pozīcija ir problemātiska. Ja salīdzināt šos datus ar vardarbības statistiku, secinājums nemaz nav iepriecinošs. Šķiet, ka brīva piekļuve izglītībai un lielāks dzīves ilgums nesaudzē Latvijas sievietes no riska būt piekautām, izvarotām, ciest no emocionālās vai finansiālās vardarbības.
Tāpēc sasniegumi "pirmā sieviete prezidente/premjere/galvenā direktore" jomā ir tikai nosacīti saistīti ar parasto sieviešu dzīvēm. Mūsdienu Latvijā, kur sieviešu-deputātu vairākums pārstāv vairāk vai mazāk konservatīvas partijas, neviena sieviete, būdama pie varas, nepievērsa uzmanību tam, ka Latvijā būtu nepieciešams ievest stingrāku likumdošanu un izstrādāt tādu sociālo politiku, kas mainītu sabiedrības attieksmi pret vardarbību.  Vardarbība pret sievietēm un citi ar dzimumu līdztiesību vai ar dzimtes problēmām saistītie jautājumi tikai dažreiz nonāk Latvijas mediju uzmanības lokā, un kad tas notiek, tos bieži vien sagaida neizpratne un kritika. Zināšanu trūkums par moderno feminismu, nevēlēšanās atzīt, ka dzimumu līdztiesības problēmas vienmēr ir saistītas ar citiem sāpīgiem momentiem, ar kādiem nākas saskarties Latvijas sabiedrībai, ved pie paviršas attieksmes.
Parastais interneta lietotājs no Latvijas, kas nav īpaši ieinteresēts feminismā, diez vai nejauši atradīs informāciju par Starptautisko dienu pret vardarbību pret sievieti. Tāpat ir diezgan grūti uzzināt, ka kaut kas īstenībā šajā jomā tiek darīts, ja vien nemeklē ar nolūku. Un tomēr kopš 2014. gada cilvēki, kas cieš no vardarbības ģimenē, var tikt nekavējoties nodalīti no varmākas, jo tagad kopīgais dzīvoklis ir jāpamet varmākam, nevis upurim. Šādas izmaiņas likumdošanā ir uzslavas vērtas, bet cilvēku attieksme pret sievietes vietu sabiedrībā ļauj minēt, ka vardarbība pret sievietēm Latvijā vēl ilgu laiku netiks izskausta pilnībā. Pēc Sieviešu centra MARTA datiem, 15.8% respondentu saka, ka vardarbība pret sievieti ir attaisnojama, un 46.5% norādīja, ka tā ir ģimenes iekšēja lieta, un ka viņi, saskaroties ar vardarbības gadījumu, neiejauksies. Vispārīgi runājot, Latvijas sabiedrība joprojām ir gauži konservatīva dzimumu līdztiesības jomā, un jautājums ir – kāpēc?
Saglabāsim tradīcijas, saglabāsim vardarbību
Runājot par vardarbību pret sievietēm, itin bieži tiek secināts, ka kaut kas šajā jomā ir jāizdara, bet nav nepieciešams būt pārlieku feministiskiem un pārlieku radikāliem. Ģimene paliek ģimene, to uztver kā cietoksni, kur paglābties no visiem vējiem un ārējās pasaules netaisnībām. Konservatīvais lobijs Latvijas politikā ir pietiekami spēcīgs un tas iet roku rokā ar nacionālisma ideoloģiju. Taču Latvijā pastāv arī cits, savdabīgs konservatīvisma paveids. Neskatoties uz to, ka kopš atdalīšanās no Padomju Savienības Latvija sapņoja par pievienošanos Eiropas Savienības valstu kopienai, tagad plaši ir izplatīts uzskats, ka Eiropa, ar visām savām cilvēktiesībām un dzimumu līdztiesību, ir izvirtusi un amorāla. Vārdu sakot, Eiropas vērtības ir pieņemamas, bet tikai, ja tās ir vecās labās Eiropas vērtības – hierarhija, tradicionālās dzimumu lomas un heteronormativitāte. Ir skaidrs, ka šajā kontekstā cīnīties pret vardarbību pret sievietēm var tikai "īsts vīrietis nekad nesitīs sievieti" vai, sliktākā izpildījumā, "īsto sievieti nekad nepiekaus"robežās.
Konservatīvais lobijs ir nozīmīgs ne tikai tad, kad tas atklāti pauž savu anti-feministisko nostāju. Īpaši svarīgi ir pamanīt, kādu attieksmi tas veicina pret mehānismiem, kas ļauj iejaukties privātā ģimenes sfērā – sākot ar juvenālo justīciju un beidzot ar liegšanu tuvoties upurim. Uz doto brīdi karsta tēma Latvijā ir juvenālā justīcija un vecāku vara pār saviem bērniem, kas nav tieši saistīta ar cīņu pret vardarbību pret sievietēm (vai tās noslēpšanu), taču tā uzdod līdzīgus jautājumus – vai ģimene ir bruņots cietoksnis? Vai ģimene pēc nosacījuma ir droša vieta? Vai tiek apjēgts, ka sliktas lietas mēdz notikt ģimenēs tieši tāpēc, ka atbilde uz pirmajiem diviem jautājumiem pārāk bieži ir bijusi nepamatoti pozitīva?
Kā tikt galā ar post-padomju mantojumu?
Modernais feminisms nenodarbojas tikai ar izmaiņām likumdošanā. Viens no tā galvenajiem mērķiem ir ierasto kultūras normu maiņa un dzimumu stereotipu apkarošana. Latvija ir labs piemērs – tās likumi, vismaz pašlaik, veicina dzimumu līdztiesību, taču tās kultūra dara pretējo, turklāt diemžēl dara to daudz  veiksmīgāk.
Neviena post-padomju valsts nevar izvairīties no padomju mantojuma. Nav svarīgi, cik reizes dienā mēs atkārtojam, ka piederam tikai un vienīgi Eiropas civilizācijai (tādējādi izsvītrojot sociālistisko pieredzi), tā tomēr nav Francija vai Vācija, kas nosaka mūsu ikdienas pieredzi Latvijā. Tie ir gandrīz 50 padomju gadi, kas nāk kopā ar visām savām dzimumu līdztiesības pretrunām. Padomju sievietes vēl joprojām gaida sociālo zinātnieku interesi. Tā ir neparasta situācija – padomju Latvijas sieviešu dzīves netiek uzskatītas par pētījuma vērtu tēmu.
Protams, paviršo nožēlu vai banalitāšu netrūkst, taču vitāli nepieciešams būtu kvalitatīvs pētījums, kas uz padomju sieviešu pieredzi paskatītos caur feminisma kategorijām. Post-padomju feminisma studijas varētu palīdzēt noskaidrot Latvijas kultūras normu ģenēzi un vēsturi. Vardarbība pret sievietēm Latvijā nesākās 1991. gadā, un tāpēc ir svarīgi noskaidrot, kāpēc vardarbība ir bijusi sociāli pieņemama uzvedība. Ir jāanalizē padomju laiks un jāsaprot, kāpēc toreizējas kultūras normas uzspieda sievietēm tradicionālās dzimumu lomas, kad oficiālajā līmenī tika sludināta pilnīga dzimumu līdztiesība. Atstājot pagātni pagātnē un stūrgalvīgi apgalvojot, ka Latvijas sievietes dzīvo tādā pašā kultūras telpā kā rietumeiropietes, saglabājas liela varbūtība, ka vardarbība pret sievietēm turpinās pastāvēt; tā vienkārši ieņems citu formu, kad to būs grūtāk pamanīt un apkarot.
Vai feministes visu sarežģī?
Ir diezgan vienkārši pārlieku nesatraukties, kad materiāli ar seksistisku pieskaņu tiek publicēti parastajos medijos, kaut arī feministes parasti cenšas norādīt uz tādiem gadījumiem un mainīt mediju ētiku. Taču viena lieta ir seksisms glancētajos žurnālos un cita – vardarbību attaisnojošie izteikumi no amatpersonām. 2014. gadā virspokurores Elita Jurkjānes vārdi, ka dažkārt izvarošanā ir vainīga sieviete-upuris, rādīja masu pretestību medijos un īpaši sociālajos tīklos. Vēlāk ģenerālprokurors atteicās atsaukt šo izteikumu un publiski par to atvainoties, pamatojot savu pozīciju ar to, ka Latvija ir demokrātiskā valsts, kur katram ir tiesības izteikt savu viedokli – aizbildinājums, ko Latvijā tik bieži izmanto, lai attaisnotu seksismu un rasismu.
Šajā stāstā svarīga ir sabiedrības reakcija. Šajā gadījumā neviens neteica, ka feministes visu sarežģī un ka patiesībā situācija ir citāda. Diemžēl, kad runa ir par citiem ar dzimumu līdztiesību saistītiem jautājumiem, feministēm veicas ne tik labi.  Šis stāsts parāda, ka runāt un aizstāvēt feministisko pozīciju ir nepieciešams – arī pārvarot kautrīgumu un iedomas "tas jau nav tik svarīgi". Tāpat kā izvarošana, arī citi ar dzimtes problēmām saistītie jautājumi ir svarīgi.
Noslēgumā es gribētu savilkt Latvijas bilanci kārtējās Starptautiskās dienas pret vardarbību pret sievieti priekšvakarā. Droši vien būs jauni vispārīgi raksti, kas apkopos statistiku un jauni TV sižeti, kas daudz neatšķirsies no iepriekš redzētajiem. Ir nepieciešamas trīs lietas, kas veicinās izmaiņas. Pirmkārt, nopietni ir jāņem vērā ultra-konservatīvo grassroots kustību aktivitātes pieaugums, nevis jāizturas pret to kā pret interneta anomālijām. Kamēr progresīvi domājošie cilvēki ironizē sociālajos tīklos, tie, kas labprāt iedibinātu Latvijā Mārgaretas Atvudas aprakstīto Gileādas republiku, faktiski nodarbojas ar politisko lobēšanu. Otrkārt,  no progresīva pasaules uzskata nav jākaunas un par to ir jārunā atklāti, jo pašlaik jēdziens "feminisms" tiek slepus ienests pa sētas durvīm. Visbeidzot, komunikācijai starp trīs Baltijas valstu feministēm un feministiem būtu jākļūst intensīvākai, jo visas šīs valstis saskaras ar līdzīgām problēmām dzimumu līdztiesības jomā un var palīdzēt viena otrai daudz veiksmīgāk, nekā Rietumeiropas valstis, kas izdzīvoja cauri pilnīgi citādai vēsturiskajai pieredzei.