Read Time:
6 Minute, 48 Second
Women's employment is one of the evergreen issues on the agenda of the old continent. Besides dusty stereotypes that still want to relegate women to certain sectors such as care and other social needs, the problem of women's employment has been worsened by the recent economic crisis. What are the European trends when it comes to women's education, wages and their presence in decision-making positions?
In the past couple of years, issues regarding gender equality have entered the mainstream discourse with cries for gender parity from the likes of American actress Patricia Arquette in her Oscar acceptance speech and British actress and UN Women Goodwill Ambassador Emma Watson and the #HeForShe campaign calling for men to join the battle. Although proposals for gender equality in the economic, political and cultural spheres seem to have become popular again, how far has this actually gone in providing concrete progress for women? With a backdrop of financial instability bringing forth a rise in unemployment and austerity measures, what does the European job market look like for women nowadays?
The European Commission stated in its 2014 Report on Equality between Men and Women that gender equality is not only a fundamental right but is also essential for economic growth. Needless to say, the financial crisis affected a whole generation, resulting in a sharp rise in unemployment, especially for young people. However, the proportion of unemployed young women remains double that of young men. Austerity measures in countries such as Greece have led to cuts in the public, health and care sectors — all sectors which normally employ more women. This is leading to a rise in female unemployment and in unpaid care work by women, with 45% of Greek women currently living below the poverty threshold. It also casts light on the problem of occupational segregation, a situation in which your gender defines what ranking or job you get based on stereotypes deeply engrained in our society.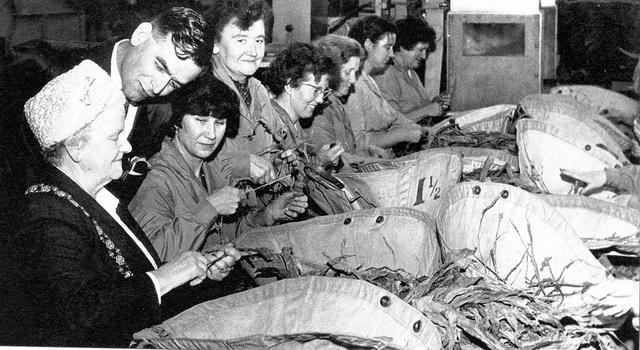 These stereotypes usually dictate that women are better suited for jobs in less well-paid sectors or lower ranks. This kind of mentality, reinforced through social schemes (such as?) in different European countries, has been relegating women to jobs generally considered inferior and usually less well paid. For example, 29 out of 1000 female European graduates have a computing-related degree and only 4 will go on to work in this sector. Campaigns such as #NotJustForBoys in the UK, launched by Employment Minister Esther McVey, aim to encourage women to take on non-traditional roles for example in the science, engineering and construction sectors.
Gender stereotypes also affect women in decision-making positions, which means that women still have to battle with the glass ceiling to reach top positions. Leadership characteristics are usually labelled as "male", therefore, highly career oriented and ambitious women will be discriminated against. Claire Godding, diversity manager at BNP Paribas Fortis, states that women themselves are not even seeking to serve as board members due to this general feeling. According to data released by the European Women's Lobby (EWL), the largest umbrella organisation of women's associations in the European Union, the percentage of female board members around Europe ranges from a very positive 30% in France to a disappointing 12% in Austria.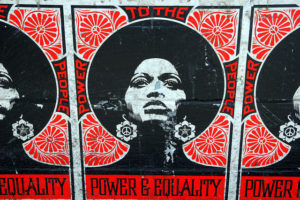 Some countries have taken legal measures to encourage gender parity in decision making positions. One example is France with its 2011 Copé-Zimmerman law, thanks to which nine out of 10 French companies have at least one woman on their board. On the other hand, countries have proposed voluntary measures whereby companies were encouraged to raise their numbers of women at decision-making level, such as the UK's Davies Review of 2011. This approach has been relatively successful with many companies voluntarily raising the amount of women on their boards; however, this progress has been very slow. One thing most European countries have in common is that quota measures are not enough if effective sanctions are not applied and are not achieving an increase in terms of the number of female CEOs. Many people are against quotas due to a misperception that they allow women to attain jobs not based on talent or efforts. The EWL states that any policies encouraging and facilitating the entry of women in the job market take our society at most half way towards a functioning system whereby both genders can freely choose their economic roles.
Another challenge for women, which Patricia Arquette so passionately demanded in her Oscar acceptance speech in 2015, is wage equality. As can be seen in the aforementioned European Commission's Gender Equality Report, for every hour worked women receive 16% less pay than men. This figure exceeds 20% in the Czech Republic, Austria, Estonia and Germany, but is as low as 3% in Slovenia and 7% in Italy. However, the gender pay gap is usually lower than average in countries where women's employment is particularly low, such as Italy. A high pay gap usually means that the work force is highly segregated. Often, companies think this is not their problem and therefore do not take any action against it. Ann Francke, chief executive of the Chartered Management Institute, has suggested that companies should conduct their own surveys to straighten out this problem. For example, Tesco, the British multinational grocery retailer, is proud to have reduced its wage gap to a mere 1%.
However, these frustrating statistics suggest that for most of us young European women, progress is moving nowhere near fast enough. How will we get there? With more and more influential women gracing European politics and decision-making positions, hopefully our demand for gender equality will continue to get louder. The EWL promotes women's employment by standing up for the effective enforcement, and strengthening, of EU equality legislation. The lobby writes reports on the progress made by women in various sectors, and based on this research recommends further policies and legislations to bodies such as the EU and the Council of the Europe and United Nations. If governments began making reporting on pay data mandatory and reinforcing quotas with effective sanctions, these measures would help accelerate the long needed change in giving women equal chances in the working world. The European Commission, in its strategies for equality between women and men, sets out to achieve gender parity in senior positions, equality in economy and the labour market, equal pay, tackle gender violence and promote gender equality beyond the EU. Having said this, there is no actual concrete strategy to achieve this as of yet as the current initiative remains a working paper, which is a shame given the good intentions.
As reported by European CEO, a leading subscription-based print and online publication, there are now more women entrepreneurs than ever before — it seems as if progress is underway for women in the labour market. Leading women in Europe such as Italian particle physicist that is the first woman to be the Director-General of the European Organisation for Nuclear Research (CERN), EU Commissioner for Trade Cecilia Malmstrom and many more, are showing us that reaching top-positions is not impossible, inspiring young women to reach above and beyond the glass ceiling.
This is a – slightly adapted – cross post from Europe and Me magazine, made available courtesy of Nicolette Enria.